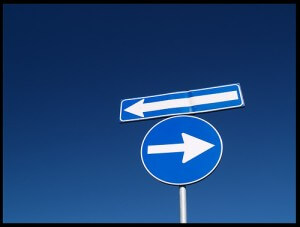 A helping hand
Buying professional indemnity insurance is no different to buying anything else. You don't want to waste your money on something that doesn't, or won't, do the job when needed. But you don't want to pay through the nose for things you don't need either.
It's no exaggeration, however, to say that getting this particular purchase wrong could have devastating consequences for your business.
So you need to get it right and that means doing your homework. But let's be honest: researching professional insurance is tedious. If only there was some kind of quick guide to get you started…
Welcome to your lucky day.
What is it?
Professional indemnity insurance (also known as professional liability insurance) is for businesses or individuals who offer a specialist service, give professional advice or provide particular expertise to paying clients. Businesses just like yours in fact.
It protects you against claims made by dissatisfied or disgruntled clients, and clients alleging you've not done your job properly.
Why do I need it?
If a client does allege you've made a mistake, and sues you for their loss, you'll need to defend yourself. Even if you know the claim isn't valid, you'll still need to do something about it.
Our own research tells us that if things do go wrong, in the absence of anything else, most businesses turn to their solicitor for help. That means big bills. And even bigger bills on top if, in the end, a court rules against you and deems you're liable to pay compensation to your client.
Having professional indemnity insurance means you don't need to worry about any of that. The insurer appoints their own expert legal team, pays for your defence and meets the cost of any compensation or awards to your client.
You get protection for your finances, minimal disruption to your business and the might of an expert insurer fighting your corner. Not bad for couple of hundred quid a year.
What does it cover?
We've already mentioned your professional negligence (actual or alleged). That's the big one, but it's certainly not all.
You may not know that a good professional indemnity insurance policy can also cover (depending on the wording) claims arising from these:
Defamation.
Infringement of intellectual property.
Loss of documents or data.
Negligent misstatement or misrepresentation.
The dishonesty of your employees.
Computer virus transmission.
Breach of confidentiality.
And, really good policies will also pay for the cost of fixing a mistake before your client is even aware of it (assuming not fixing it will lead to a claim of higher value of course).
Anything else?
Yes – get help. If you're in the market for professional indemnity insurance, it's worth talking to a specialist broker first. Understanding the basics of the cover is easy enough but policy wordings are laden with unhelpful and confusing insurance terms like 'in the aggregate', 'claims made' and 'retroactive cover'. Get someone to explain what they mean.
And get the right policy wording too. There's no point having a cheap, 'general' policy if it doesn't cover the specific risks your business faces. Again, an expert can explain what you need and take care of finding the right policy to cover it.
You'll find the cost of getting it right is always much lower than the cost of getting it wrong.