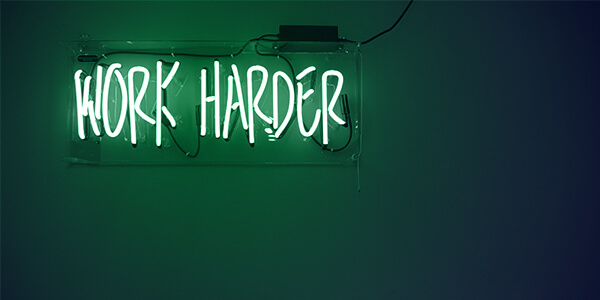 Free and easy?
This guest post comes from our friends at The Freelancer Club.
Set up by Matt and Nina, it's a community that helps freelancers in the creative industries achieve their business goals.
If you're a photographer, designer, make up artist, or anything else creative, check them out for help and support. They really understand the difficulties freelancers face because, well, they are freelancers.
So, without further ado, over to Matt Dowling for 5 alternative ways to find work as a freelancer...
1. Twitter
We all use social media to market our services but it's also fast becoming a great source of finding work. Within the freelance industry we're seeing Twitter emerge as the frontrunner for quick jobs. The fast turnaround and immediacy that Twitter provides suits freelance work perfectly.
TIP: try out Twitter's advanced search for jobs in your area. Use 'All of these words', and enter something like "Photographer Needed" followed by your location. Hey presto - jobs in your area!
2. Local businesses
When it's that easy to find jobs online, there's a good chance every Joe Freelancer is doing it. Time to step out of your comfort zone and meet some people in the flesh.
Starting locally allows you to pop into boutiques, stores, and event locations. Say something like: "Hi, I'm a local freelancer and if you ever need my services, here's my card".
You'd be amazed at how many people are willing to help local talent and how advantageous it is for them to do so.
3. Your mates
When starting your freelance business, you're often advised to separate your personal social media accounts from your work accounts. This is good advice. However, this doesn't mean you have to hide the fact that you're an awesome freelancer to your mates.
So much early work comes from friends, family and recommendations. Whether it's word of mouth or out of sympathy, take it! Upload the odd image of your work, a link to your site on your about me and update what you do to let your extended friends know what you're offering.
4. An agent
Getting an agent is easier said than done. Generally you'll need to be established with a large body of strong work before an agency will take you on. However, their experience and expertise can make them a valuable asset.
Quick tips for using an agent:
Apply to agencies when you're ready and not before
Have a professionally printed portfolio book to leave with them
Make sure your style is consistent and honed
They need to sell you so make yourself sellable. That means presentation, punctuality, personality and your client list needs to be top
5. Jobs Boards
There are jobs boards out there to suit almost every sector of work. Be careful of the ones that promote unpaid work or dodgy looking listings. Not every jobs board site screens who can post.
Shameless plug alert! The Freelancer Club only posts paid work and test shoots to ensure freelancers don't get exploited. Other sites worth checking out are: Gumtree, Behance, and TalentCast.
Sign up to The Freelancer Club and access all Pro Services including paid jobs, events, contacts and so much more FREE for 7 days. Use code TFCBEE to get a further 50% off your first month (only £5.99).
Photo by Jordan Whitfield on Unsplash
design and illustration
graphic designers
photographers
running a business