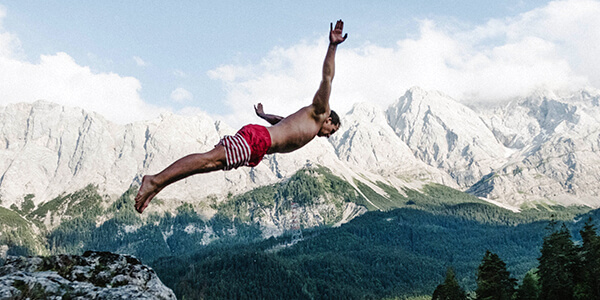 Guest post by Marta Stelmaszak of www.wantwords.co.uk
Right, so you've just decided that you can't put up with your boss anymore, your colleagues are too dull to talk to, and you're not even close to achieving your full potential. A freelancing dream is coming closer! But before you actually write down your notice letter, spend some time considering these 6 points for taking the leap…
1. Do you have the skills?
It's very simple: either you're a born freelancer, or you have to learn how to be one. If you're not confident, you don't enjoy challenges or you're not a good marketer, you should work on these qualities. Freelancing sounds like a great idea, but the reality is it's hard work, especially at the beginning.
2. Working for yourself is harder than you think
If you're expecting to work two days a week and then go to the Bahamas every other month… well, keep expecting. Unless you're the Steve Jobs of your profession, you'll probably end up spending much more time "at work" than before you quit your job. But it will be worth it in the end.
3. Your workspace matters
Without a well-organised, quiet and private place to think you won't be able to run your freelance business. And no, the kitchen table is not considered a workspace. Before you quit your job make sure that you have somewhere to work comfortably.
4. Ups and downs happen
Freelancing is like a rollercoaster. There might be weeks or even months of healthy income. And then a quieter period strikes, leaving you wondering where all the work went. Prepare yourself for that financial insecurity before quitting.
5. You have to network
It'd be a good idea to familiarise yourself with local networking groups, and see whether attending could help you. As well as a good source of potential clients and suppliers, networking events can give you a chance to get out of the office and have a chat with likeminded people.
Even if you can't get out of the office, there are plenty of online networking places. A great example is a group set up on Twitter called #watercoolermoment (run by @BitsyTalk). It runs Monday – Friday at 11am and is a chance for people to have a break and chinwag.
6. Goals are what keeps you going
When you go freelance, there is no one out there to tell you what to do, no one expecting anything from you and no one setting targets. You're the one who has to draw lines on the flipchart and prepare projects. Goals keep you in business; so before you actually quit your job, make a list of things you want to achieve in the first year of your freelance career.
running a business