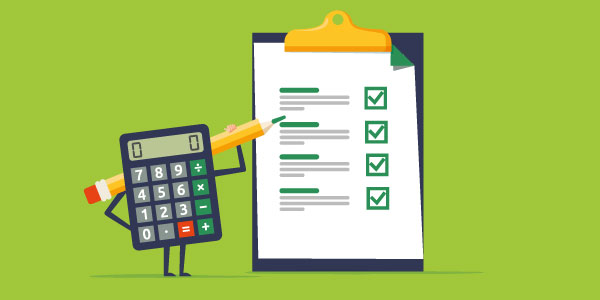 If you're a chartered or certified accountant, or a member of a professional accountancy association, you'll know that there are certain accountants' insurance requirements you must meet.
But that's only half the story. Did you also know that accountants' professional indemnity insurance requirements specify a minimum level of cover? Or a maximum excess? And that you need to keep your insurance going for a certain number of years?
In case you didn't, read on ...
Accountants' professional indemnity insurance wording
First of all, you need to make sure your policy is from a 'participating insurer'. If it is, you can rest assured it meets the minimum requirements of the ICAEW's approved wording. Check your insurer is on the list by clicking here. (If you bought your policy through us you can be sure it is.)
All institute-approved policy wordings are basically the same, regardless of which insurer underwrites it. The insurer must highlight any changes they've made to the wording with a 'difference in conditions' clause.
Professional indemnity insurance for accountants' level of cover
The rules are quite simple: your level of cover has to be at least two and a half times your firm's gross fee income for the past financial year.
Sole traders need to have a minimum of £50,000 level of cover; all other firms need to have a minimum of £100,000.
There is, oddly, a maximum level of cover too: £1,000,000. However, firms that have large turnovers, specific client requirements or a greater risk exposure can easily get more if needs be.
What about the excess?
A minimum excess is also important when it comes to accountants' professional indemnity insurance requirements. The excess is the amount that you have to pay if you claim.
Sole traders' maximum excess is £30,000. For partnerships it's £30,000 multiplied by the number of principals and for corporate practices it's £30,000 or the total amount accepted by the principal as a legally binding personal obligation (but not more than £30,000 for any one principal).
Anything else?
Yes. You need to make sure your policy has retroactive cover (insurance jargon for backdated cover) of at least six years. If your business hasn't been going for at least six years, cover should be backdated to when your practice started.
Finally, if and when you decide to call it a day, accountants' professional indemnity insurance requirements mean you'll need to have run-off cover for at least two years (although we'd recommend six years just to be on the safe side).
If you're wondering, run-off cover is for claims made against you after you've stopped trading but which relate to work you did when your business was up and running. Put simply, the liability for your work exists even when your company doesn't and run-off is what's needed to cover it.
If you're not sure your current policy ticks all these boxes, feel free to speak to one of the team on 0345 561 0320 and they'll have a look for you. We're happy to arrange the cover you need if there's something missing.
accountants
retroactive cover
rules and regulations
run-off cover
running a business