All change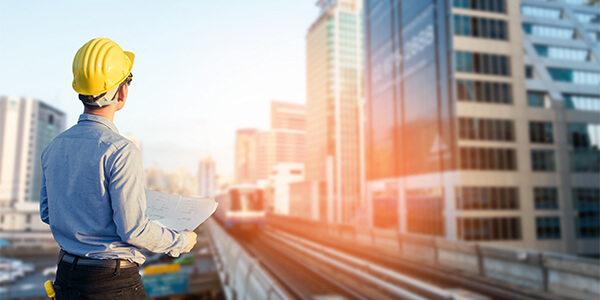 April 6 2015 saw some fairly significant changes to CDM regulations (termed, somewhat unimaginatively, 'CDM 2015'). Most obviously, removing the CDM co-ordinator role and replacing it with a new 'principal designer' function.
Here's what it means from a professional insurance point of view.
Was does a principal designer do?
Primarily, the principal designer takes over the health and safety co-ordination of a construction project.
Specifically, this means (as taken from the HSE's CDM 2015 draft guidance document):
Identifying, eliminating or controlling foreseeable risks
Preparing the health and safety file
Ensuring designers carry out their duties
Liaising with the principal contractor to help in the planning, management and monitoring of the construction phase
Preparing and providing relevant information to other dutyholders
In fairness, there's nothing to get too alarmed about here. Certainly there's no significant additional risk imposed on a principal designer than a CDM co-ordinator.
But it's worth noting the principal designer is so-called because he or she will be responsible for making sure all designers on a project comply with their duties. This is a potentially tricky one because a client might've separately appointed its own contractors.
Understandably, a principal designer with no direct authority over contractors will find it difficult to impose compliance.
This is a problem because it could lead to a principal designer being in breach of regulations, and facing potential extra risks when it comes to their professional indemnity cover.
Our view
Although the insurers we've spoken to are fairly relaxed about the changes so far, the reality might well be different once the claims start rolling in. With that in mind, some basic prep is a good idea.
At the very least, if you're taking on the principal designer's role, insurers will expect you to have had training in the new regulations. The CITB is a good place to look for this. (Keep hold of the evidence, too.)
The one thing you need to make sure of is that you don't assume a principal designer role 'by accident'. Domestic projects frequently start without a consultant being formally appointed. It's often presumed the architect is the principal designer – if that's you, check.
Again, it's not necessarily anything to worry about, but you need to make sure your insurer is aware you're doing more than is perhaps already noted under the 'business activities' section of your schedule.
If you're buying professional indemnity insurance for the first time, it shouldn't cause too many problems. Most insurers were comfortable covering CDM co-ordinators, and it stands to reason they're OK covering principal designers too. But make sure your schedule includes the words 'principal designer' somewhere, just to be on the safe side.
If you're not sure what you need to do, and when, call us and talk it through with one of the team.
architects
design and illustration
health and safety
managing risk
rules and regulations