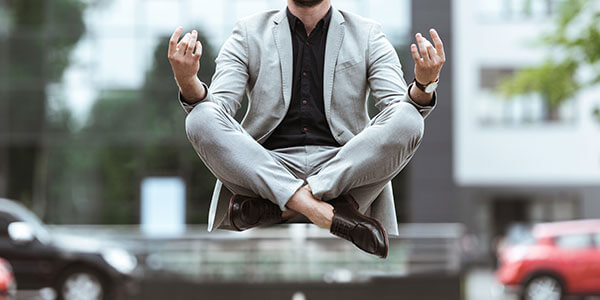 We all know what it's like to feel stressed but it's not always easy to find out what's triggered it.
For many employees, stress has become a daily occurrence; a feeling they can't get away from.
This is backed up by the fact nearly a quarter of respondents in our latest research said they'd taken a day off sick due to stress.
For employers, this unscheduled time off can hit profits hard. In fact, Investors in People put the annual cost of mental ill health to the UK economy at around £26bn, or approximately £1,035 per employee.
That's an alarming figure for any small business owner. So the question is...what can you do about it?
Tips to improve employee wellbeing
Looking after employee wellbeing also helps you look after the health of your business. Here are some top tips on how to ensure your team's stress levels are not through the roof.
Implement a mental health at work plan. Encouraging and promoting good mental health to all your staff in an open culture will benefit all.
Increase mental health awareness within your company by making information, tools and support accessible to all, including training.
Encourage open and regular conversations.
Be mindful of those who may not speak up and ask for help. Undertake training to help you recognise the signs.
Think about offering employees a quiet room to work in.
Is flexible working something you can offer? Maybe an employee will feel less stressed if they have the option to work at home when they need to.
Can you provide additional support with managing their workload? Can tasks be temporarily delegated?
Provide opportunities for learning and development. Showing you're invested in your employees' future makes them feel supported, valued and that their work is meaningful.
Have regular reviews and one-to-ones with your staff to address any issues early on.
Think about offering a health and wellbeing support package like Equipsme. This cost-effective benefit offers 24-hour access to GPs, a faster diagnosis and treatment, as well as physio and stress support including a helpline and counselling sessions for those who may be struggling.
---
Always remember that you reap what you sow. The more a staff member feels valued and cared for, the more invested they are in the success of your organisation.