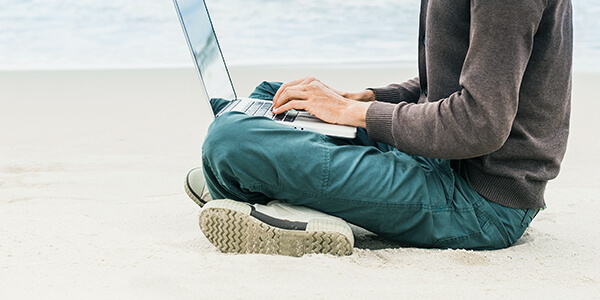 The agony of choice
Are you freelance curious? Is the thought of going it alone appealing and yet terrifying at the same time?
It's certainly not an easy decision and you should do your homework before stepping out.  We've already talked about the five biggest problems facing freelancers and six things to consider before going freelance and, if you're after the lowdown on what's involved, they're both good places to start.
But, if you're seriously considering flying solo and you'd like to know more about what it's really like, day-to-day, it makes sense to ask the people who've already taken the plunge.
So we did. 2,000 of them in fact. And the results, as you'll see, make interesting reading.
The feedback we got covers the how, what, who, where and when of freelancing and gives valuable insight into the pros and cons of starting up on your own.
We think it's essential reading for any budding freelancer, of course, but it's also a great opportunity for the rest of us to find out what it takes.
Enjoy (and feel free to share too).