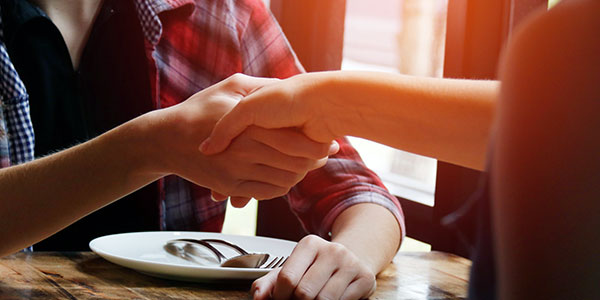 Pick and choose
Today, Ben Parkinson, of Write My Site, is back for a third time to blog all about the potential pitfalls graduate freelancers can face when choosing clients, and how to avoid them.

Not all clients are the right clients
In the early stages of freelancing, it can be very tempting to say yes to anybody and everybody who wants your services. After all, paid work is the holy grail for the new freelancer, and if you turn it down there's no guarantee that anything will come along to replace it.
And yet, saying yes to every opportunity is a classic freelancing pitfall:
You can compromise your specialism by not being selective about your projects
You can miss deadlines and harm your reputation by taking on more work than you have the capacity to deliver
You can end up working with a bad client*
*There's a reason we saved this one until last. Most reasons for an awkward relationship are simply because the freelancer and client are a poor fit. However, there is a small sub-section of clients that should simply be avoided at all costs. Let's take a look at how to spot this unfortunate group!
Warning signs of a bad client
Are they reluctant to pay?
If a prospective client is primarily interested in how big a discount they can score, rather than how you would approach their project or whether you have relevant experience, this sends a clear message that your service is viewed as a commodity, not a craft. Given that most people enter the world of freelancing because of a passion for their craft (such as photography, web design or copywriting) this is bad news and makes for a strained working relationship. It also raises the likelihood of disputes over the invoice, and slow or no payment at the end of the project.
Are they hyper-critical?

This is a tricky one, as many freelancers – especially those in the subjective creative industries – can find it difficult to deal with criticism. However, it's not the client's job to sugar-coat their honest opinion.
That said, there are some clients for whom nothing will ever be good enough, and you can find yourself working all hours attempting to polish a piece of work that the client simply won't find satisfactory. Again, this is usually apparent at the outset: is the general tone of the client's communications positive or negative? Do they only have bad things to say about the other people they're working with?
Profile of a perfect client (and how to find them)
We've explored who we don't want as a client, so what does our perfect client look like?
Here's your wish list:
They love your previous work
They are primarily interested in how your skills can add value
The tone of their communication is positive
They're excited to work with you
If they negotiate on price, it's because they are restricted by a specific budget and they understand the scope of the work may need to be reduced as a result. It's not because they want a discount for the sake of it
They provide prompt and constructive feedback on each iteration of the project
They pay promptly
They recommend you to their network upon successful completion of the project
As for the million-dollar question, 'where on earth do I find these perfect clients?' the answer is surprisingly simple.
Reject the unsuitable projects, the over-capacity work and the dodgy discount-hunters, and you'll create a space within your business that you can fill by reaching out to your network and pulling in the right sort of clients. Also, see point 8 on the wish list: great clients will talk about you to other great clients!
In the next of our graduate entrepreneur blog post series, we'll be talking in more detail about how to make sure you get paid on time, and in full. A very important lesson for all graduate freelancers!
copywriters
guest posts and interviews
next generation of freelancers
photographers
running a business
web designers