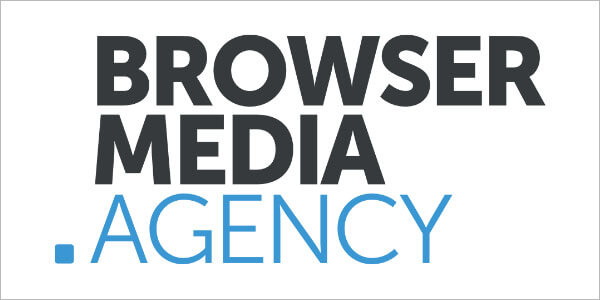 Uncomfortable truths
Colchester's Browser Media are all about improving their client's digital marketing. Perhaps unusually for a marketing agency, they prefer to do this "without the bullsh#t".
That's probably why managing director Joe Friedlein's advice to those going self-employed is typically no-nonsense. Enjoy ...
There are very few, if any, businesses that survive long term without some element of marketing required. Therefore, if you're considering setting up in business on your own then you really need to give this area some thought. You may well get away with word of mouth recommendations to start with and a few extended family and friends may help you on your way, but to feel like a bonafide business with a long term future you're going to need to give marketing some consideration.
Blatant self-promotion
There is no blue print for being an entrepreneur and of course not every entrepreneur is a Richard Branson, happy to blow their own trumpet whenever possible. But if you absolutely cringe at the thought of walking into a room and telling people what you do and why you're good at it, then this might not be the right career path.
Unless you've secured some financial backing, the likelihood is that you're be starting small and not be spending money on an all-singing, all-dancing website, advertising campaign or other promo. Therefore, the best value tool you have at your disposal is you. You need to be able to confidently talk to people about why they might consider using you or your company. You need to come across as credible, trustworthy, experienced and able to deliver whatever it is that you're promising. If the mere thought of this gives you sleepless nights then you may be better doing whatever is it you do within a larger organisation.
Winning new business - after office hours
When you're on your own there is no-one else to hand over any work to - but on the other hand, you get all the glory and the associated remuneration. If business is going well, you'll hopefully be servicing your clients during normal working hours but with only a finite number of hours each day, there isn't a lot left for keeping your pipeline ticking over and winning new business.
Wake up and smell the coffee - until you're well established, you're not going to be able to pick and choose which hours you work, you'll be burning the candle at both ends. Breakfast networking, client work during the day and then planning your own marketing campaign or more networking for supper.
It's hard work and it will pay off, but one of the things that most self-employed people admit is that they simply don't commit enough time to promoting themselves and their work.
Budget could be a problem for a long time
You'll see your competitors doing all sorts of marketing from sending out gifts, to PPC, speaking opportunities and print advertising. It's great to keep track of this but keep in mind that it's unlikely that any one competitor is doing all of this all at once. You need to remain staunchly focussed on your budget and your target audience and to start with, only spend on marketing where you can track the results - otherwise you won't know whether it's been a success or not.
Your budget will grow as you grow but a bit like buying a house, what you really want might be out of your reach in the short term.
Social media doesn't deliver (many) leads
Social media platforms are great for networking and for getting ingrained into a particular industry or community but if your marketing strategy relies solely on using social media to win new business, then think again.
There's a lot of white noise on social media right now and platform dependent, people simply don't want to be sold to this way. It's great to find resources, read reviews and other people's opinions but if you wade right in with unsubtle sales messages, your target audience will quickly put you in your place.
Even those potential clients who are more amenable to subtle promotion may take a very long time to convert via social media. Some sort of social presence is a prerequisite for any self-employed person today but rely on it as a sales tool at your peril.
Websites: the 'if you build it, then they will come' myth
Take a pre-digital step back in time: set up a shop and they still wouldn't come (aside from the odd passer-by.) You need to tell people where you are, give them a map, some directions, a reason to visit etc. The same is true online. Via intelligent website optimisation you can steer the right kind of traffic to your website.
The right kind of traffic is an important phrase here. It may well flatter your ego to see your web stats going through the roof but if no-one is engaging with your content (staying on the site, reading it, sharing it, contacting you) then either your content isn't right or you're attracting the wrong sort of visitors.
We promised you uncomfortable truths, and I think we've delivered. Marketing is a tough discipline at the best of times, particularly if you're on your own making the decisions about how to promote your own products or services. However, going into self-employment with your eyes wide open and a sound marketing plan may just be the best decision you ever made.
guest posts and interviews
marketing and advertising
next generation of freelancers
running a business