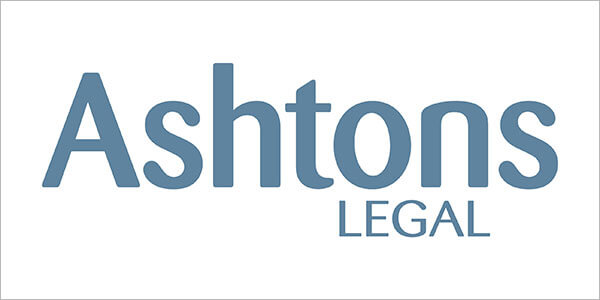 I fought the law and ...
Anything to do with legal stuff is a nightmare, right?
With its complex processes and mystifying language, it's worse than insurance. Well, almost.
But it needn't be. At least, according to Joel Furniss from Ashtons Legal. Here's his plain-speaking legal perspective on what to think about when starting a business.
Starting a new business on your own is an exciting experience, but it is often a daunting one. Whether you are leaving a previous role in employment, or this is your first taste of the working world, the potential legal issues can be unnerving. However, by keeping a few points in mind, your business can hit the ground running.
Firstly, it is important to consider the legal structure of your business. Many begin, and continue, as sole traders. This effectively means carrying out your work as yourself. This model makes a lot of sense for people operating entirely on their own and offers a great deal of flexibility. Alternatively, you may wish to form a limited company. This can still be 'just you' (for example, as sole director and shareholder), but the company will have its own legal personality. This can be useful for entering into contracts or taking on staff. It can also help give your business greater profile and credibility. Furthermore, it can protect you to an extent in the event of legal difficulties. This is because the company will be the party to any dispute, rather than you as an individual. There are lots of other potential structures to consider, such as a partnership if you are going into business with others. If you are thinking of teaming up, a governing document such as a shareholders agreement (for limited companies) or a partnership agreement can really help to outline the aims of the business from day one, as well as the roles of responsibilities of the people in it.
A second legal point to note is liability. This relates to all businesses. If you are supplying goods or services, they should be of a certain standard and delivered or performed in accordance with specified criteria. If what you provide is not fit for purpose or causes an injury, you may be legally liable for costs, damages or compensation. Whilst you cannot escape liability for causing harm to someone, you could use appropriate insurance to soften the blow. You could also seek to limit some aspects of liability in the contracts your business enters into.
Thirdly, the sign of a good business idea is when someone else tries to steal it. It is therefore important to protect your name, brand, and intellectual property where possible. When starting up, you may feel a long way from registering your first trademark. However, making your name and brand strong and synonymous with your business can dissuade others from trying to copy you. The flip side of this is that you should be careful not to infringe the intellectual property rights of others. This can include using a name, logo, or text from a website. When choosing a name or logo, be careful not to imitate something which already exists.
A fourth, but crucial, point is terms and conditions. The 'small print' may be uninspiring, but it is always better to be able to enforce your own terms rather than somebody else's. If you have designed, created and delivered a product, or provided a service you a proud of, this should be on terms you are happy with. For example, if you want to be paid within a certain timescale, put this in your terms. Or, if you want an agreement to be subject to a certain notice period, put this in your terms. Ensure that the terms of business are clear before you start work. In the event of a disagreement, it is very useful to be able to refer back to what was agreed in the first place.
Finally, don't be afraid to seek advice and support from wherever it is available, including from legal advisors. There are many fantastic initiatives in Suffolk for entrepreneurs and new businesses, such as this one, so do get involved. Learning from others who are in a similar position can be invaluable. Being self-employed can be a lonely experience, especially at first, so be sure to keep the channels of communication open. Listen to feedback from others, and don't be afraid to adapt your business model as you go.
Please note that this article doesn't constitute legal or business advice. If you do require professional advice regarding any aspect of your business, Ashtons will be happy to help.
guest posts and interviews
next generation of freelancers
rules and regulations
running a business
terms and conditions