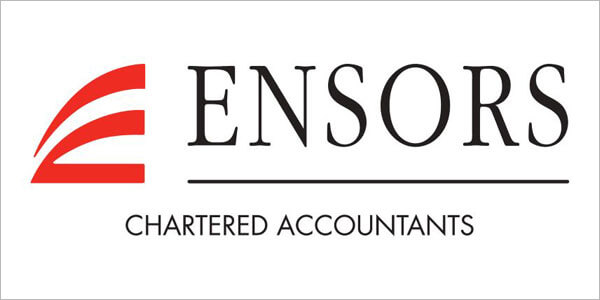 Like it or not, running a business is almost always about the numbers. If they don't add up, you could be in trouble.
Thankfully, there are people like Ensors willing and able to wield the calculator for you. That experience also means they're well placed to chip in with priceless going solo advice tips before you start.
Here's what they had to say about going it alone:
"At Ensors Accountants LLP, we've lots of experience in business start-ups. Here are five important going solo advice tips to think about when you're starting out in business:
1. Business Plan – It's important to create a business plan early on – this will benefit you, any banks/funders and most importantly the business itself. It should set out what the business plans to achieve, by when and how.
It should also consider the financial side of things, in terms of forecasting and setting financial targets for future performance. This bit your accountant should be able to provide some guidance on.
2. Structure – there are various options available in terms of which business vehicle you decide to opt for – some examples include sole trader, partnership, limited company, limited liability partnership or a community interest company.
Unfortunately, there is no "one size fits all" answer to this question! It will depend on lots of aspects, including tax planning opportunities, any funding requirements or requirements from customers for example.
3. Bank account & record keeping – It's so much tidier (for you and your accountant!) to set up a separate bank account for your new venture (whichever structure you choose) – if you're setting up as a sole trader, this should ideally be a separate business account, and if a limited company, the bank account will be in the company's registered name.
Having a separate bank account is key to ensuring there is clarity between what is personal expenditure and what relates to the business. Good record keeping is key to ensure that business income and expenditure is recorded and monitored during the year – so much easier to maintain records as you go, rather than trying to remember what happened a year ago!
4. Compliance issues – Depending on the structure you choose for your business, there will be differing compliance issues that you need to consider. For instance – whether you are a sole trader, a partner in a partnership or director of a limited company, you will be required to prepare a self-assessment tax return each year which is submitted annually to HM Revenue & Customs (HMRC).
A limited company, limited liability partnership or community interest company will have additional annual filing requirements with Companies House and HMRC.
5. Get advice early on! – This should probably have been number 1 on our list as it is one of the most important points to consider. Obtaining advice early on can ensure your new venture is set up in the most efficient way from the beginning, and help to get things right from the start. It's generally easier to sort things as you go, rather than try and go back to fix things.
There are other considerations you need to bear in mind too – for instance, VAT registration may become relevant to you, depending on how quickly the business grows and the industry you're involved in.
You also need to ensure that HMRC is informed when you start trading within three months of your start date, so they know to request a self-assessment tax return from you."
accountants
guest posts and interviews
next generation of freelancers
rules and regulations
running a business
tax