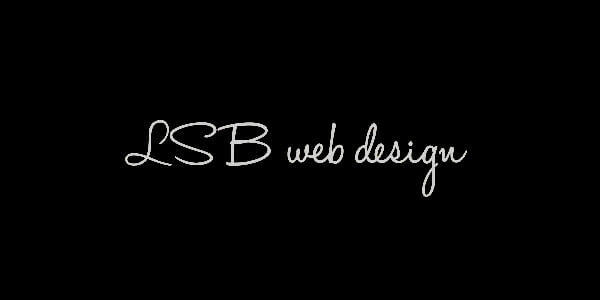 Luke's freelancing story
Followers of our blog might be familiar with our campaign to support the Next Generation of Freelancers. We think graduate entrepreneurs are the future, so we want to see them getting as much help as possible.
As part of this campaign, we spoke to graduate entrepreneur, Luke Boobyer, all about his business LSB Web Design. Luke taught himself web design and online marketing while studying at university, and sort of slipped into freelancing.
In his own words, here's what it's like to be a graduate entrepreneur.
What made you decide to go freelance?
Freelancing just sort of happened to me. Towards the end of my first year at university, I finished my first year exams about a month before all of my flatmates. I had a lot of spare time on my hands and I ended up teaching myself web design. Once I was confident enough in my abilities to successfully complete work for paid clients, I decided to put my name out there and see if anyone needed my services.
Everything just grew from there and I haven't looked back. I never really considered it as an option until it just sort of happened.
What was the level of support from your university careers department like?
Unfortunately I never really received much support from my careers department regarding self-employment. I studied Business Management. Since my degree was focused on management roles, the careers department kept giving me advice and information to read that all pointed towards managerial positions within large companies.
This was to be expected I guess. It would have been nice if they could have supplied me with more information relevant to self-employment. However, it wasn't that difficult to get to grips with and after a bit of Googling, I managed to figure out all the legal responsibilities to do with starting your own business.
What are the best and worst things about freelancing?
For me, by far the best thing about freelancing is the level of autonomy I have over the work I produce. Web design is my passion and I like to be creative with my work. If I was working for someone else I simply wouldn't have this option, and it would probably lose its appeal for me somewhat.
Another great aspect of freelancing is the work life balance. It's tough at times to get right and it can be an absolute nightmare when you have a deadline looming, but overall I enjoy the freedom working for myself brings. Occasionally if I've been working particularly hard on a difficult project I can feel myself burning out. I'll then take half the day off to recover so I can continue to be productive in the long run. I don't have to worry about limiting my holiday days as I simply take as many as I feel I need to.
Throughout the day I like to work in time blocks of 52 minutes followed by an 8 minute break. During my breaks I get away from the desk and recharge ready for the next set of tasks. I doubt most managers would let me take this many breaks, but I find I'm a lot more productive when I work this way as I don't procrastinate as much when I'm working.
The worst thing about freelancing is the responsibility that working with clients brings. I often work with small businesses that are just starting up, so I know that if I don't deliver a great website that generates the sales they need, their entire business could fail.
It's an odd feeling at first, there's no delegation or asking for different opinions if I'm not sure what to do. It all comes back to me in the end if I don't get it right. On the up side though, this has led me to become great at creatively solving problems and I've quickly learnt a lot of new skills that I never thought I'd need.
This responsibility can sometimes feel like a burden, but I find it forces me to work harder and go above and beyond what's expected by my clients.
How did your degree prepare you for your current career?
Funnily enough, I'm not sure my degree actually prepared me at all for my current career. My Business Management degree was all about how to manage a team in a bigger organisation. It was a great course, but on the whole the material I was taught didn't help me much for what I do now.
The time I spent at university was invaluable, however. If I hadn't gone to university, I never would have ended up teaching myself web design and online marketing. It's not something I'd ever considered until the end of my first year at uni. The spare time I had between lectures and seminars meant I could teach myself exactly what I wanted to learn outside of my course.
I ended up investing well over 2,500 hours into teaching myself web design during my time at uni. I probably could have used this time to work harder on my degree and try for a first class degree instead of the 2:1 I received. However, once I started learning web design, I knew that was what I wanted to do long term.
Why does self-employment suit you?
I've tried working for other people in the past and it just wasn't for me. When I know there are better ways of completing tasks it annoys the hell out of me when I get asked to do something in a certain way without being allowed to deviate. I find it demoralising and I lose interest in the work if I know I could do it a better way.
Businesses I have worked for in the past cared very little for their clients and tried to bleed them dry. They would regularly overcharge and sell them services they knew wouldn't benefit their business. I found this infuriating and completely unethical, but there was very little I could do to stop it. Being self-employed allows me do what's right for my clients and I can sleep at night knowing I am genuinely helping their businesses succeed online.
What's the weirdest thing you've been asked to do while freelancing?
I try to stay away from clients I know are going to be difficult, however I still occasionally get some really odd requests. I was once asked to create a website proposal for an escort service. That project was rather interesting, to say the least. The website needed to have a review system feature where clients could rate their experience based on a number of factors, which were rather graphic.
The worst thing about this project was that the client sent me over a lot of imagery he wanted to use on the site. That's quite common and it's not usually a problem, but in this case he sent me over a lot of explicit images of his wife to use on the site. He kept bragging to me about how good looking he thought his wife was.
Needless to say I thought this was a bit odd and I decided this was the sort of client I didn't need the hassle of working with.
Thanks, Luke!
Are you a graduate entrepreneur?
We'd love to hear your story. Tweet us @PolicyBee. Don't forget to use the hashtag #TheFreelanceWay.
guest posts and interviews
marketing and advertising
next generation of freelancers
productivity tips
running a business
web designers