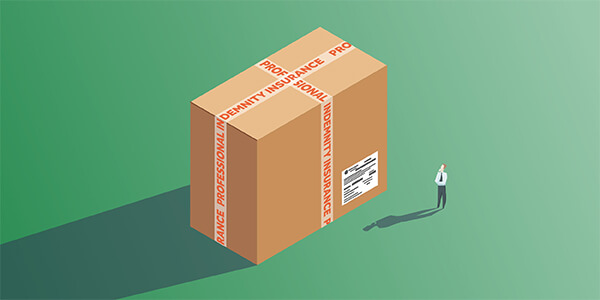 Mike Hallam, head of technical services at industry body the British Insurance Brokers Association, gives his view on the problem with insurance jargon.
Over to you, Mike...
Professional indemnity (PI) is seen as a highly specialist class of insurance. But potential customers, in many cases, may not know what it is is or why they need it.
PI generally covers claims of professional negligence arising from mistakes in advice, services or design. Claims can affect a whole host of sole traders and small businesses working in areas as diverse as IT, interior design, marketing and, of particular relevance to us, insurance broking.
There are two things around PI insurance I find worrying.
First, our insurance broker members have reported difficulty placing PI risks with insurers for some professions such as civil engineers, 'design and construct' companies and IFAs dealing in deferred or defined benefit transfer. In our 2019 manifesto, BIBA called for the insurance market to work together to find insurance solutions for these risks.
The research by PolicyBee highlights my second concern: that small businesses simply don't know what PI insurance does. That is, if they've even heard of it!
As PolicyBee highlights, this ignorance might be in part down to the name. Professional indemnity doesn't suggest, for example, that a virtual assistant or hairdresser might be at equal risk of being sued for negligence as, say, a solicitor or an architect. As far as a client's concerned, a bad hairdo is as devastating as a bad building.
If we in the insurance sector don't work to demystify this vital class of insurance, arguably we're not doing our jobs properly. The reputational damage to us as a result of 40% of small businesses not having PI might be huge. 
BIBA has campaigned at length about businesses (many of whom are underinsured) getting the right level of cover to protect themselves. This is another example of how an insurance protection gap can so easily arise.
But we don't need, as a sector, to wait for a huge incident to begin to change. Sharing this excellent research is start.
Let's have a debate to discuss ways of drawing attention to the fact many businesses simply don't realise this protection is available, and look for ways to rectify that. The more this cover is mentioned, the more case studies can bring the protection to life, and the better we can demonstrate its value.
It may seem a small thing and, especially for startups, ultimately just another expense. But, whatever we choose to call it, PI insurance could be a business saver. Let's make sure as many businesses as possible know that it is.