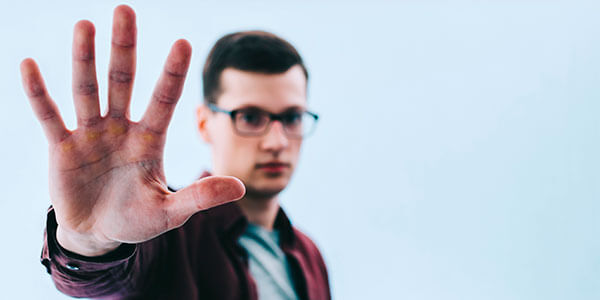 Guest post by Jon Norris of Crunch
Any career path will have twists and turns. However, freelancers and contractors face a unique set of problems, and are often under greater pressure to overcome them. Unlike a regular office job where a problem may negatively impact your productivity or your mood, freelancer problems can directly affect your income.
But what are the biggest freelancer problems?
5 biggest freelancer problems to look out for:
1. IR35
The legislation that refuses to die. IR35 was put in place to stop employees forming Limited Companies in order to take home more of their pay. (A Limited Company will pay Corporation Tax, which is lower than than the Income Tax and National Insurance Contributions paid by 9-to-5 employees).
While freelancers will form Limited Companies for a variety of reasons, the vagaries of IR35 enforcement means many face the risk of an IR35 investigation from HMRC. In the past, a cast-iron contract was the best way to steer clear of any unwanted attention. However, a recent judgement by the supreme court which essentially invalidated the contracts of those involved has thrown a new spanner into the IR35 works.
With some IR35 investigations stretching on for many years, avoiding an investigation has to be of paramount concern for the legitimately self-employed.
2. Competition
Increasing job cuts - especially in the civil service - are seeing more highly skilled individuals go freelance than ever before. While this is great news for the freelancing sector, it may prove less rosy for individual freelancers, as more competition means fewer contracts and lower rates.
The advent of many successful job auction sites is also playing a role in increasing competition by opening up pitches for specific jobs not just to a few local freelancers, but to the whole world.
3. Bean-counters
Most freelancers will have (or quickly pick up) some rudimentary bookkeeping skills - it's all part of running your own business. While this takes care of the day-to-day finances, things can get complicated when you reach the end of your financial year, or when you need specific tax advice. Finding a good accountant isn't like buying a new TV - you have to find a firm that caters specifically to your needs.
Do you want a local or online accountant? Do you want to pay on an ad-hoc basis or a flat monthly fee? What added value can you get? When finding an accountant you need to investigate, check and double-check before pulling the trigger to make sure you're getting the best deal.
4. Taking a break
When you are your business, taking time off can be an impossible task. A recent study found that owners of small businesses take, on average, about half the holiday a year that a full-time employee of a large company would.
There is no perfect solution - a client left waiting for a response while you lounge on a beach for a week is probably a lost client. You could write a book about freelancer problems and maintaining a perfect work-life balance (and many have), but the trick is to find a setup that works for you.
For example, I have separate work and personal email accounts. This way I can make sure I'm not getting work emails at the weekend, and if I'm away I can log in to my work account now and then to triage the most important messages.
5. Avoiding Distractions
Working from home is a fantastic luxury, but for every hour of pure, uninterrupted productivity there is the potential for another hour spent playing with the dog. As many schedules as you put together, nothing will be able to stop you when you simply have to play another game of FIFA on the Playstation.
Again, finding your productivity zen is completely down to you. It's a constant learning process. Sometimes you simply won't be able to get anything done, and it's OK to have a lost day here and there - you'll likely make up for it with a guilty-feeling day of mega-productivity tomorrow.
Image used under license from Shutterstock.
guest posts and interviews
rules and regulations
running a business