Private investigators' insurance
Detection protection
Pick a private investigators' insurance package (if your turnover's under £25,000) or build your own.
Essential
Professional indemnity: £100k
Public liability: £1m
Portable equipment: £1k
£20.63
10 monthly payments
Classic
Professional indemnity: £500k
Public liability: £1m
Portable equipment: £2k
£26.49
10 monthly payments
Pro
Professional indemnity: £1m
Public & employers' liability
Portable equipment: £2k
£33.94
10 monthly payments
Professional indemnity: £100k
Public liability: £1m
Portable equipment: £1k
£20.63
10 monthly payments
No admin charges




For anything, ever

Buy online in minutes




No forms, no fuss

Speedy service




Less admin, more business

Interest-free Direct Debit




Your budget, your way
PI for a PI
The Association of British Investigators says professional indemnity insurance is "an absolute business requirement". We'd agree.
Without getting your facts straight, you could be accused of defamation, breach of confidentiality and even copyright infringement. And that's before your client starts on you.
Defending yourself is anything but cheap. Protecting your business has got to be worth investigating.
Why do private investigators need professional indemnity insurance?
Jumping to the wrong conclusion isn't just unfortunate. It could cost you money.
You have to be confident you've got the right information about the right person – or risk a defamation claim against you. Likewise, you'd better be sure you're keeping delicate information close to your chest, or risk the consequences of a breach of confidentiality.
And that's on top of your obligations to your client. They can start asking awkward questions about your competence if they don't get the result they want, or if they don't think you've done what was agreed.
Any of these things can quickly escalate into a negligence claim against you and cause real, financial problems for your business. That's unless you have private investigators' professional indemnity insurance, of course.
If you do, you'll get your legal defence paid for, and your disgruntled client (or third party) compensated. Having it means you can go about your business, safe in the knowledge you're protected.
Case closed.
How much professional indemnity insurance do I need?
That depends on the exact nature of your business.
Coming up with a figure needs careful consideration of what you do, who you do it for and how much it's worth. You should think about the worst that could possibly happen; the most expensive mistake you could make. That's your 'maximum probable loss' and you'd be wise to choose a level of cover higher than the figure you come up with.
That's because legal costs can quickly add up to tens of thousands of pounds – even if you've done nothing wrong. And then there's the compensation you're liable for if you have made a mistake ...
It's not easy to get right. Have a read of this guide or call us if you need more help.
What does professional indemnity insurance cover?
Negligence claims and allegations made against you by clients and third parties, because of mistakes you've made and things you've failed to do.
Specifically (but depending on the policy wording):
Defamation
Intellectual property infringement
Loss of documents or data
Negligent misrepresentation or misstatement
Employee dishonesty
Virus transmission
Breach of confidentiality
Failure of third-party equipment
But that's not all. Some professional indemnity policies can fix a mistake before your client is even aware of it, thereby preventing a claim in the first place.
Clever stuff.
Public liability insurance is for when you go out and about on business, or have visitors to your office. It's for claims of physical damage to property and people. Useful if you're clumsy.
Employers' liability insurance covers your business if an employee sues it for damages. Claims are usually because they've suffered injuries and illnesses as a consequence of working for you. It's a legal requirement for UK businesses with employees.
Office and property insurance covers the things in your office (furniture, plants, fixed IT equipment etc) and portable insurance covers gadgets and technical equipment away from the office (laptops, tablets, projectors etc). If you're not sure it's worth insuring, add it all up – it's probably worth more than you think.
Business interruption insurance means you can still work when your office is out of action. Be it flood, fire or flea infestation, you're covered for the costs of setting up elsewhere and for any lost revenue in that time.
Directors' and officers' insurance covers your company bosses. Anyone from regulators to shareholders to competitors can accuse you of not running a business with due care. Worse, directors are personally liable for their actions. The good thing is this insurance covers your defence costs and any compensation you have to pay. So you can put away your chequebook.
Why should I buy my insurance from you?
Glad you asked.
The simple answer is: we know what we're doing. Professional insurance is all we do so we know what you need, even if you don't.
We also know that buying insurance can be, well, a bit of a pain. So we make sure getting yours is quick and hassle-free.
We do all that while treating you like a human being, too. You won't find a call centre here. Or a phone menu. And we've banned nonsense insurance jargon.
Anything else? Well, there's the great stuff you get, such as 20% off everything at MOO. We have an 'I'm insured!' badge for your website too – perfect for the professional professional.
Also, we'll give you money each time you recommend us.
Plus, every insurance-related question you can think of is answered in our School of Risk, and you'll get our quarterly risk advice email – 'The Waggle' – to help you avoid problems in the first place.
If you're after a second opinion, have a look at our customers' feedback. They're the ones you should really listen to.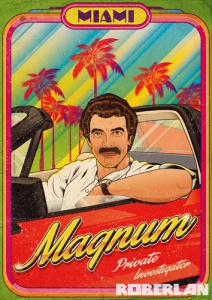 Dames and double-crossers
Mention 'private investigator' these days and it's hard not to think of those old Hollywood films. You know, the ones with mucky mac'd PIs sneaking around, busting bad guys and raising hell with a dame or two. A cliche, of course, and the reality is rather more mundane. It's more likely you'll be dealing with divorce cases, investigating tax fraud and looking into employee dishonesty. Writing reports and carrying out background checks might not sound sexy, but it is risky.