People make businesses what they are. Unfortunately, people also make mistakes. Here are three times business insurance saved blushes and more.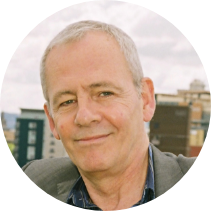 Claim story
Jeremy Butterfield, editor
Jeremy's been in business – editing mostly non-fiction and art books – since 2006 and has had insurance with us since 2019.
Things took a turn in September 2020 when he got a letter from an image licensing agency. The letter stated he'd used images for his blog that he didn't have permission to use and, more worryingly, that he now had to pay for them.
Read more...
This was news to Jeremy – he legitimately thought he was free to use the images as they were. The agency's letter, however, said otherwise.
More than that, the bill they'd sent him was over £6,000 with 30-day payment terms. Not many small business can afford that kind of money straight off and, sure enough, this bill would hit Jeremy's profits hard.
So he called us.
Much to his relief, our head of claims Jane confirmed he was covered (image licensing claims are very common). Jeremy followed Jane's instructions not to start conversations with the agency and instead to send over all correspondence and key information so she could talk to the insurer about a way forward and, ultimately, settlement.
Our experience with this particular agency told us there was no point negotiating so we pressed the insurer to settle. Within a few days, Jeremy had the money in his account so he could pay the agency directly. Which he did.
From initial letter to paid claim, the whole thing took less than two weeks. All Jeremy had to do was take down the images from his blog.
Apart from the initial shock, Jeremy's business was thankfully largely unaffected. But his advice is worth listening to:
"Take out insurance! And make sure it covers copyright infringement. I wasn't sure if I was covered for this – I didn't specifically check when I took out the policy.
"I did expect the insurer to make it complicated or try to get out of paying. But I'm very satisfied with my experience with PolicyBee and I'd whole-heartedly recommend them."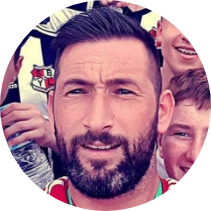 Claim story
Ryan Ward, photographer
A photographer for three years, Ryan bought his cover in September 2020 – just two days before the job that caused him a problem.
Ryan's first wedding photography job since lockdown started was booked for September 2020. The couple wanted a sunset shoot and he agreed to stay past his contracted time to do it.
Read more...
Although the shoot itself went well, while packing up, Ryan accidently knocked one of his cameras to the ground. The resulting smashed lens looked like an expensive write off and a massive inconvenience – it was his most often used bit of equipment.
Ryan's first thought was to turn to his insurance. But he was concerned the lens wouldn't be covered because he'd only had a policy in place for two days. But he needn't have worried:
"I dealt with Jane, PolicyBee's head of claims, who couldn't have been more helpful. The communication was brilliant and PolicyBee always got straight back to me during the claims process."
We deal with a lot of photography equipment claims and we know it's sometimes quicker and easier to repair rather than replace broken kit. Although in this case it was certainly cheaper, Ryan's local repairer reckoned on three to four weeks to mend it. Ryan needed the lens for another job so we organised a repair by one of our preferred suppliers instead, and Ryan had his good-as-new lens back in half the time.
Although Ryan's claim was straightforward and it didn't affect his business, he still advises fellow photographers to check their cover:
"I realised as I made the claim that I didn't know how much the excess on my insurance was. I would advise other business owners to check details such as these thoroughly when taking out an insurance policy."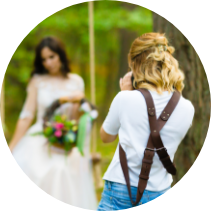 Claim story
Lucy English, wedding photographer
Lucy's been a photographer for nine years and our customer for eight.
All was well until a particular wedding day in February 2020.
Lucy was personally pleased with the photos and thought they were the best ones she's ever taken at a venue she was familiar with. No issues were raised on the day - in fact the groom said he was really happy with the photos.
Read more...
A few weeks after the wedding day she sent the photos over to the couple, but didn't hear anything from them. However, a few weeks later, Lucy got a very negative email, criticising the photos and asking for money back.
At this point she asked us for help. She'd read about what to do if and when a claim hit and knew getting in touch with us at the first sign of trouble was best.
Jane, our head of claims, helped her put an initial response together. Each time Lucy had a reply from her client, Jane advising what to say and what not to say in her reply. In that time, we reviewed the pictures in question to see if the client had a right to refund. We advised not to offer one.
Naturally, this claim was the last thing Lucy needed. The impact of coronavirus was making its presence felt and all her work for 2020 had been cancelled. A knock to her confidence and a possible financial hit were particularly unwelcome.
Thankfully, through effective communication, Lucy didn't have to refund her client. Because there was no settlement made, she didn't have to pay her excess either. So, although the initial incident caused stress and worry she really didn't need, there were no lasting effects on her business – not even a poor review on Facebook.
So what would she say to other photographers, based on her experience?
"In hindsight I wish I'd insisted on meeting with the couple face to face before their wedding and make sure they are completely happy with my style. I would recommend any other photographers to do the same.
"Although I was sure I'd delivered my service as expected, I appreciated the reassurance from PolicyBee that that was the case. Jane's' understanding and fast work really helped resolve the situation and minimise stress."
*Names have been changed