We've teamed up with professional print experts MOO for exclusive discounts and deals on their super stationery.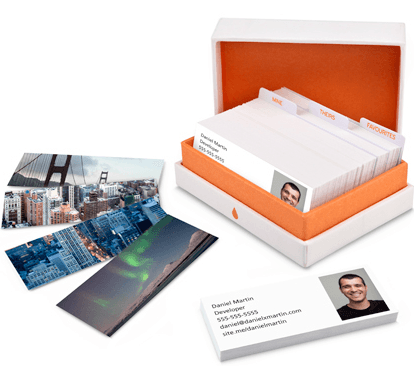 To kick things off, every PolicyBee customer gets 20% off anything at MOO.
Just buy your insurance from us and we'll send you a link to our page on MOO's website. Order your stationery in any design you like (including your own) and, if needs be, have it delivered the next day.
Simple as that.
For inspiration, we thoroughly recommend having a poke around MOO.com before you get started. It's packed with smart-looking designs of all shapes, sizes, colours and textures.
A great reminder that paper's a great reminder.
(If you're already a customer, please sign in to your account or get in touch and we'll send you a link to the page you need.)