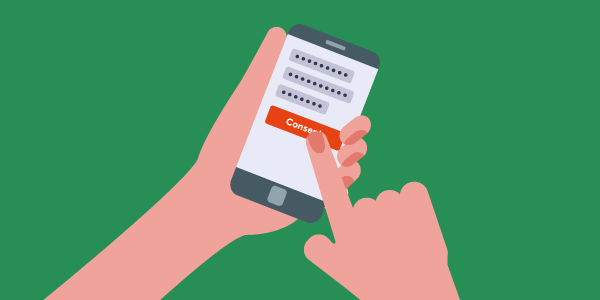 Consent forms are important. Getting the right information from your client and making sure they've made an informed choice about their treatment is one of the cornerstones of the aesthetics industry.
Traditionally, those consent forms have been paper. But storing things in paper format is becoming a bit old hat. It also runs the risk of forms being accidentally lost or damaged by fire, flood, or other means.
There's now the opportunity to go the digital route and to store forms electronically. We asked our friends at Faces to explain what digital consent forms are, how they work, and how they can help today's aesthetics practitioners.
Over to you, Faces…
Digital revolution
If you're a practitioner who uses consent forms for your business, you might already have heard about digital consent forms. And if you haven't signed up to go digital yet yourself, there are several reasons why you should maybe consider it.
Most, if not all, practitioners use mobile phones, tablets, and laptops to manage their business. Switching to digital for your consent form process can make it easier to manage all your documents from one place.
Even if you're not tech-savvy, there are several digital consent form apps out there that not only do the job but are user-friendly. It doesn't take long to learn how to use them, streamlining the process of obtaining and storing informed consent and making it all very straightforward.
Apps allow you to tap on checkboxes and type your answers to queries. You can even do it well before an appointment since some apps allow you to email your client's consent form straight to their inbox. That way they can fill it out themselves for you to review.
Emailing the form electronically in advance saves appointment time, as does the fact there's no need to print forms out. Neither is there any need to create a paper filing system, or find space for it, since all your forms are stored digitally on a secure server.
If you're a freelance practitioner, this is especially useful. It means you can create and store different consent forms for different treatments in different salons or clinics, all in one place. That should leave you with more time to focus on your work.
Cheap at the price?
There are also cost-saving implications since the digital route cuts down on printing and storage costs. Another bonus is that several digital consent form apps on the market have affordable pricing plans, while others are completely free to use.
There's the benefit of customisation too. Apps allow you to create your own questions in addition to the industry standard queries. You can also organise the queries for individual treatments and create as many different consent forms as you like, specific to the various procedures you offer.
Needless to say, going paperless is also the best way to go for the environment. Hundreds of paper forms can simply be replaced by data on a single device.
If you normally use paper consent, then making the swap to digital can seem daunting. Having something concrete like a paper form stored in a filing cabinet is a very different prospect to consent stored as data in the cloud somewhere.
So do some research into which digital consent form apps are available and find the one that's right for you and your business. Once you've seen how easy it can be to dispense with the endless sheets of paper and the dusty storage cabinets, you may never want to turn back.
Image used under license from Shutterstock.
aesthetics
beauty therapists
digital