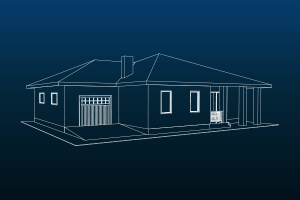 What's it like for architects who've turned their backs on working in a bigger practice and decided to go it alone?
Best way to find out's to ask them, we thought.
So, we recently surveyed over a hundred architects who run small practices with up to 10 staff.
Here's what they said.
Created by design
Over half (58%) the architects we surveyed said setting up their own practice was always their goal. And a third of them actually jumped ship just under a year into employment.
Most, though, spent over 3 years seriously thinking about their move.
Making the average time it took from qualifying to setting up on their own, just under 9 years. (8 years and 8 months, to be precise). When they were still in their thirties.
But was it worth it?
Blueprint for happiness
Yes! On the whole, these architects are a contented bunch.
Two thirds (67%) said they're happy they went solo. And only 8% actually advised against it.
It's not just the buzz they get from doing a good job for their clients. There are other reasons they love what they do, including:
Being their own boss
Having more control over their work
Being able to choose the jobs they take on
Enjoying a better work/life balance
Having more flexibility - working where, and when, they want.
Hitting a brick wall
But there are down sides to running your own practice, too.
9 out of 10 architects admit there were difficulties when they first started out.
Half of them had no finance available at all. Of those who did, 64% relied on their own savings. 13% used their redundancy pay-out.
They also realised early on, that there's a lot more to running a successful practice than being a brilliant architect. And weren't prepared for the amount of time it can take.
But balancing the books, managing cash-flow and keeping on top of marketing are all vital if you want your start-up to take off.
The architects we surveyed had, on average, 1.8 clients when they first set up on their own. Getting more and keeping them, they said, is one of the biggest challenges.
And, of course, being self-employed means you don't have the security of a regular pay-check. Adjusting to that can be tough. Only 8% of the architects we surveyed said the pay's better.
Calculate your move
Asked for their top tips to wannabees, they advised patience. Don't try to grow your practice faster than is sustainable. Start with small projects, build your confidence, and network.
And treat the clients you have now as if they're your own. Someday they just might be.
Still want to go solo? For more insight into what it's like to set up your own architecture practice, check out our infographic.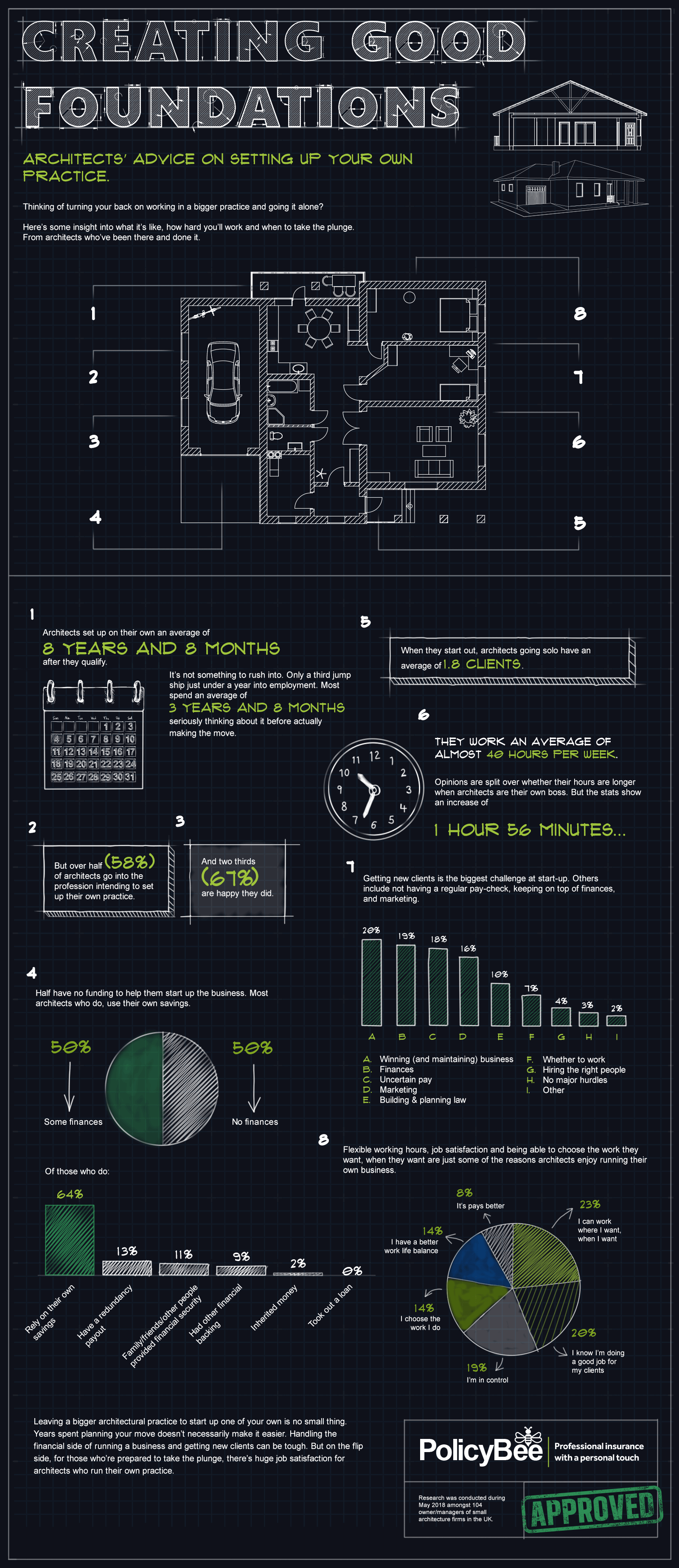 To embed this image - copy and paste the code below
architects
running a business