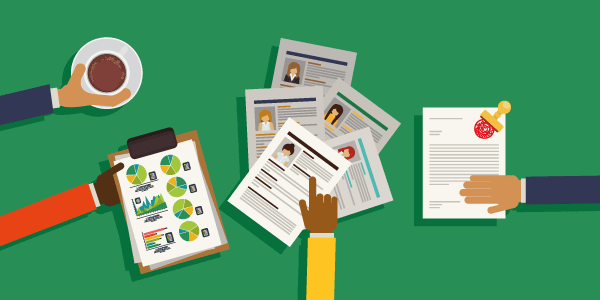 Human Resources, Personnel, People Operations, People and Culture - whatever you call the department, every organisation with staff needs them.
In 2021, there were 5.5 million small businesses in the UK. To be classed as 'small', you'll have less than 49 employees. And those small companies employ around three-fifths of the UK workforce.
And according to the Charity Commission, there are over 168,000 charities in England and Wales. 95% of these have an income of less than £1 million and, as such, are classed as 'small'.
But. And it's a big but. What are the chances of employing an HR expert if you're 'small'? Unless you specialise in HR, of course. That's where having an HR business partner or solution comes in handy.
Doing the job right
Employment law is complex. And when you have staff, there are procedures and policies you have to follow to the letter.
If you don't, it could be costly for your organisation. Both in terms of the time needed to fight an allegation and finances for paying solicitors to fight your corner.
For example, a contract of employment has to contain specific terms and conditions. If you don't provide a written contract, your employee can take you to an employment tribunal. And you could end up with a hefty fine.
Or a staff member is a bit wayward, and the problems need addressing. If you don't have the right disciplinary policy (or one at all), you can cause yourself issues. You might need these policies written down for an employment tribunal so you can defend your actions.
The thing is, there's a lot that can go wrong from a legal standpoint when you employ staff.
But a small company or charity can't be expected to be up to date with every single piece of employment legislation. Or know in detail what should be included in all the different HR policies and procedures.
An HR business partner solution is a good alternative to an additional member of specialist staff as it gives you access to templates for employment contracts, forms, policies, letters, etc. So, if you have a people problem, at least you have the correct paperwork to back you up.
Health and safety
Another of your obligations as an employer is to keep any employees and volunteers safe and well. It's part of your 'duty of care' to them.
And to ensure working conditions are tip-top in a working environment, the government's Department of Work and Pensions sponsors the Health and Safety Executive (HSE). It regulates and enforces health and safety at work.
Having a dedicated organisation for health and safety is all well and good. But for small businesses or charities, keeping on top of the rules and regulations can be a challenge. Especially when it's over and above your day-to-day workload.
It's a balancing act between making sure you keep on top of everything you're supposed to be doing – and finding the time to implement it all.
An HR business partner can provide a free online HR and health and safety audit, highlighting risk areas. It'll also make recommendations on how to sort any issues.
What are the other benefits of an HR business partner?
Covering every aspect of HR can be a challenge. But on top of the templates for contracts, policies and letters that an HR business partner can offer, you can also get access to:
webinars about HR and employment
support from an advice helpline
consultancy services for grievances, disciplinary procedures, recruitment, training and development.
That's a lot of expert advice that's otherwise not so easy to come by. Unless you pay through the nose, of course. So you'll find an HR business partner can bea cost-effective alternative to expensive consultants' or solicitors' fees.
And how about insurance for employers?
If you have staff, it's a legal requirement to have employers' liability insurance. The HSE can fine you £2,500 for each day you don't have cover. And it'll fine you £1,000 for not displaying the certificate.
Employers' liability insurance (EL) is there if an employee is injured or becomes ill because of work. EL pays for solicitors to defend your company if a member of staff makes a claim and will cover any compensation due.
Business HR Solution is an additional policy available to customers who have existing cover through Hiscox. You can find out more information by calling our team of friendly experts on 0345 222 5391.
Image used under licence from Shutterstock.
managing risk
running a business