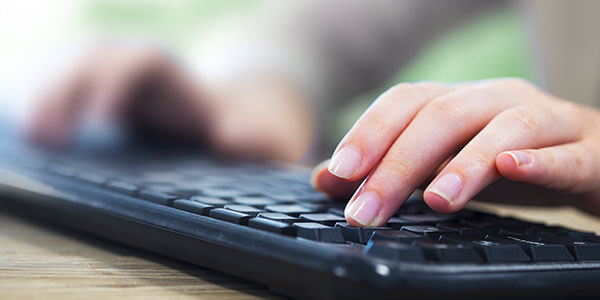 Time for change
So far in this series we've looked at the four most popular types of business insurance.
Now it's time for some less well-known stars to have their 15 minutes of fame.
We'll start with a relatively new kid on the block; and one that's come about as a direct result of how we live today. Welcome to the 21st century, where cybercrime and e-risks are your new, biggest threats.
But fear not, brave business owner, because insurers have an ace up their sleeve. And it's called cyber insurance.
What is it?
Cyber insurance covers your business against damage caused by hackers, security breaches, viruses and data theft.
The policy covers your direct losses (eg the cost of repairing, replacing or restoring systems, data or websites following an attack) or the compensation you have to pay to a third party (eg if you're sued for the unauthorised collection of customers' data).
What's in it for you?
The internet and email are, for most businesses these days, the default trading weapons of choice. But technology is a double-edged sword: it's great when it works and a real pain when it doesn't.
If your usually tech-savvy business is offline for any length of time, it's going to cost you. Systems are complicated and expensive to set up and maintain, and most business owners have neither the time nor the expertise to fix them after a cyber-attack.
A cyber insurance policy helps placate your irate clients, gets your system back up and running (or pays for temporary equipment) and repairs your website if needs be. So you don't need to be an IT expert or, better still, spend hours battling with your tech provider's helpdesk.
Do you need it?
If your business has a website, uses email, has a high level of automation or stores customer data in electronic form then we'd say yes, you probably do.
All you have to do is ask yourself these two questions:
Is my business fully protected from the unseen evils of cyberspace?
If my IT is compromised, will my business and my customers be OK?
If you can answer "yes, absolutely" to both then, well, great. If you can't, spend a little time and money protecting something that takes a lot of both to put right.
For more information call us on 0345 222 5391, click here for a quote or email contactus@policybee.co.uk
cyber liability insurance
insurance explained