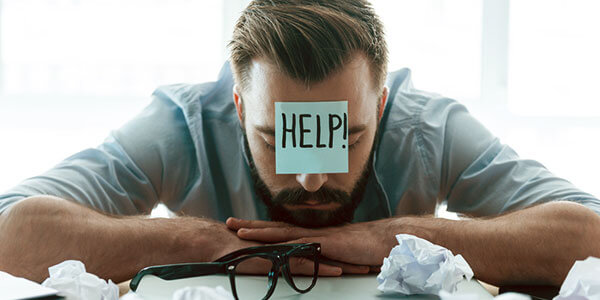 Tips of the trade
When it comes to running a small business, you have to be resourceful and inventive. And of course, if you want to stand out from the crowd, you have to be really good at what you do.
However, running a business doesn't come naturally to everyone. If you're struggling to balance the books or find clients, don't panic: help is at hand.
There are many great resources available, specifically designed to help small businesses and freelancers.
We've rounded up a few of the best resources that offer help and advice for SMEs. They're in no particular order, as we think they're all useful. In fact, we'd recommend them all.
Guardian Small Business Network
In general, the Guardian website is an excellent resource, whatever you're looking for. But its Small Business Network is particularly good. Blog posts and news stories are available to everyone, and there's loads more resources and information available if you sign up to join the network.
Registered users get the added benefits of live Q&A sessions with industry experts, email newsletters, strategic business thinking, and a 50% discount on a Guardian subscription. The best bit is, it's free to join.
Sage
Sage provide accountancy and payroll software. Although you do have to pay for these, they're incredibly useful for slightly larger businesses, or those with several employees.
Their business resources area is packed with free whitepapers, brochures, and case studies. Although they're quite dry, they're useful for research. The business advice area is a lot more engaging, and covers topics such as starting a business, managing cash flow, employing people, and planning. Sage's business blog covers current news stories relevant to small businesses.
Start Up Donut
Start Up Donut specialise in offering advice and news stories to help new businesses. However, we think the information they provide is valuable, no matter how long you've been in business.
As well as their interesting blog, Start Up Donut provides a directory of local business experts, vouchers and freebies to spend on business essentials, and a large library of business tools.
There are also several other 'Donut' websites too: IT, law, tax, and marketing.
Freelancer Advisor
We like this blog because it specifically covers the difficulties that make many freelancers come a cropper.
Freelance Advisor covers topics such as e-commerce, standing out, finance, and using recruitment agencies. It also includes job listings, offers, and recommended reading.
Burrows Law
Commercial disputes are common. If you're in a spot of legal bother, you'll most likely use a solicitor to communicate with the other party. If things don't go smoothly, and you have to go to court, you'll need a barrister. Traditionally your solicitor hires a barrister on your behalf, meaning you fork out for both sets of fees.
Burrows Law offer a direct barrister service. Going straight to a barrister is cheaper (for you) and can mean your case is sorted out in less time. Initial consultations are free, which is always a bonus. Email enquiries@burrowslaw.co.uk, or call 0845 154 8620 for more info.
Inform Direct
Inform Direct provide an online admin service to help run your business.
It's a legal requirement that a company's register is kept up to date, and that Companies House is made aware of any changes. Inform Direct allows you to log any changes in your business, such as the change of name or address of a shareholder. It then automatically updates your company register and inform Companies House if necessary.
It can even help you submit your annual returns, as any relevant changes throughout the year will have been automatically registered, leaving you with much less to do.
Local business networks
Although your clients may be UK-wide, there's no harm in networking with businesses locally. It can provide a valuable opportunity to see how your neighbours are doing things, especially if there's something in your local area that is affecting your business.
Your local Chamber of Commerce is a good place to start. They often organise events to provide local businesses the chance to network. They can also offer help and support, as well as representing the interests of local business to local or national government if necessary.
It's also worth doing some research to see if there are any business groups set up in your local area. And if there's not, why not start one?
A helping hand
Although part of the appeal of setting up your own business is the freedom it allows, that doesn't mean you have to go it alone. If the going gets tough, don't struggle in silence. Seek advice from a professional advisor and other business owners.
And if you've got some advice that you think would benefit others, don't keep it to yourself. Create your own blog or network for sharing advice and ideas. The possibilities are endless.
If you think we're missing something, or you have your own resource that you'd like to shout about, let us know in a comment or a tweet. We'd love to hear from you.
IT and technology
marketing and advertising
running a business
tax