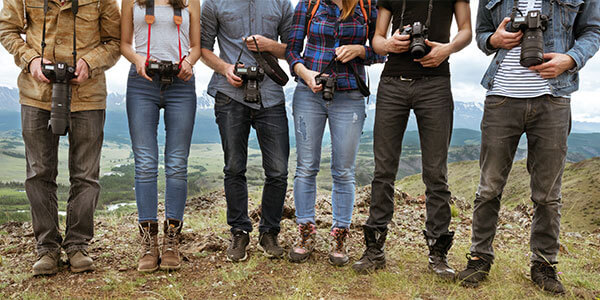 If our recent survey of 300 or so pro photographers is anything to go by, around 40% of snappers belong to professional photographers associations or similar groups.
The next obvious question to ask, then, is 'what's in it for them'? What do they get out of being a member of these professional photographers associations?
So, ask is exactly what we did.
Professional by association?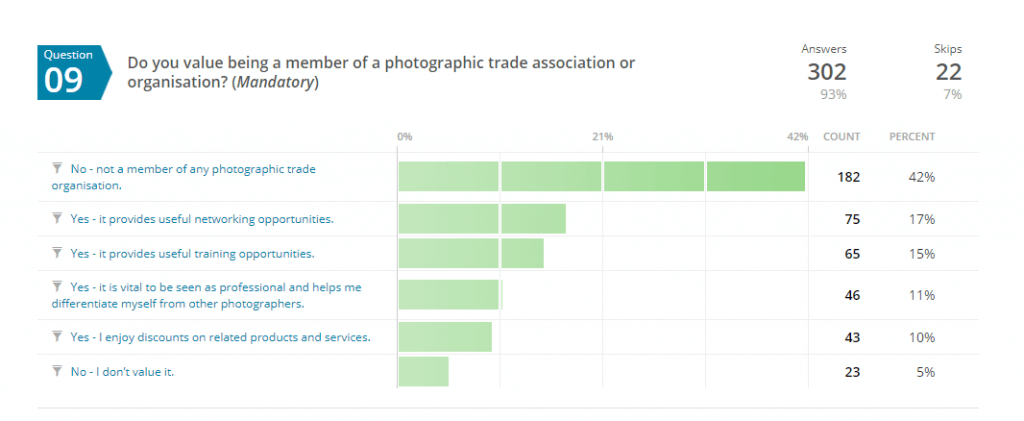 As you can see, there's no 'one reason' to join up, but networking opportunities are seen as a real benefit. Becoming a member of a professional association allows business owners, particularly those who work on their own or in smaller set-ups, to have a collective voice and share ideas.
Other benefits include access to training days, plus money off products and services, all of which add value. But more than that, some 38% of photographers who've joined an association say they've done so for competitive reasons – because it makes them look professional and helps differentiate them from other photographers.
Professional photographers associations in the UK
If you're thinking about signing up to an association, here's a quick taster of what's out there. Which one's right for you will depend on the kind of photography you do, what you want to gain from membership and how much you want to spend.
Association for Historical and Fine Art Photography (AHFAP)
Association of Photographers (AOP)
Baby and Newborn Photography Association (BANPAS)
British Institute of Professional Photographers (BIPP)
British Press Photographers' Association (BPPA)
National Photographic Society (NPS)
Professional Garden Photographers' Association (PGPA)
Professional Photographers Association of Northern Ireland (PPANI)
Master Photographers Association (MPA)
Royal Photographic Society (RPS)
Society of Wedding & Portrait Photographers (SWPP)
Urban Photographers Association
Not every group costs money to join, and there's still plenty of free advice out there in various forums and websites. If you know of any unmissable ones, feel free to let us know.
photographers
running a business