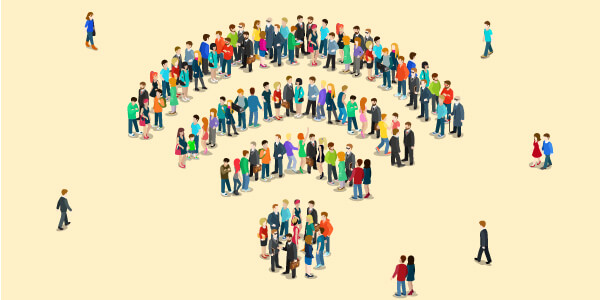 If you're in the IT world, you'll understand what a broad spectrum of specialisms exists. From data science to software development, every self-employed IT consultant has a niche set of skills.
Because of those unique specialisms, the risks you face are unique too. And your IT industry insurance needs to reflect that.
As an IT specialist, there are plenty of allegations you could face. Imagine you spend months building a program for a client but they say it isn't fit for purpose. Or somebody claims you've given them bad advice. It's important not to let these glitches put your business into meltdown.
What does professional indemnity insurance offer?
Professional indemnity (PI) insurance is the most important type of insurance for IT consultants. Your reputation and your bank balance are the things most likely to suffer if it all goes wrong in your line of work.
PI insurance will protect you, your business, and your good name if somebody accuses you of not doing a satisfactory job. It pays for legal representation and any compensation if you're found to be in the wrong.
Say you build an application for a client. They've paid you tens of thousands of pounds. But they're not happy. They don't believe your application delivers what you promised. They're out of money now and left with something that's not up to scratch.
Or you provide a client with advice on cyber security. And then they're hacked. It's cost them time and money, and there's been a sensitive data leak. Understandably, they're going to point the finger at you. And will probably want compensating.
The important thing to remember is that claims can cost you huge sums of money, even if the accusations are false. No matter how good you are at your job, you could still face allegations. And you'll have to deal with them.
But the good news is, with a good IT professional indemnity policy in place, you'll have total peace of mind. Even in the worst situations.
What to look for in your policy wording
So, what kind of things should you be looking for from your IT consultant insurance? That's a good question.
If you have a professional indemnity policy already, or you're looking for one, check the wording to make sure it's IT-specific rather than miscellaneous or generic.
Ideally, it should include cover for claims arising from:
Infringement of IP. That's intellectual property infringement. Someone claims you've copied their brand style and name for example.
Breach of contract. Say you build an application for a client, and you miss major deadlines. Or you don't deliver on something else you've agreed to in writing.
Negligence or breach of duty. This is the advice one. If you're a consultant and a client believes they've been misled, there could be a claim coming your way.
Generic professional indemnity insurance may protect you to a certain degree. But to be fully covered for the specialist work you do, it's always a good idea to talk it through with a broker and make sure your policy is the right one for you.
Also, check the level of cover is enough. You don't want to be left high and dry if a client sues you for more than your policy will pay out.
How do you know how much is enough? Think about these things: if you make a mistake, what's the worst-case scenario? How much money will it take to fix it? How expensive could it be to defend yourself if you're dragged into a dispute? (Answer: very.)
Whether you're a computer programmer, software developer, consultant, or something in between, we can help you tailor the perfect IT industry insurance package.
What other insurance do IT industry professionals need?
There are a few other types of IT industry insurance you might want to consider.
Cyber insurance is another important one for IT specialists. If you're web hosting for a client and their site gets hacked, PI will protect you. Cyber insurance will look after you if you're the victim of cybercrime and you lose out.
Public liability is a good idea if you're meeting clients face to face. Whether you visit clients at work, or they come to you, accidents can happen. A client trips over some wires, and you spill your drink on a client's expensive equipment – all these little mishaps can cost you big time.
You'll also need employers' liability if anyone works for you. It's a legal requirement, even if you only have one employee.
Whether you work from home or own an office space, you might want to consider some kind of office insurance too.
Looking for a quick quote? You can get one right here.
Click on the link for more information on insurance for your IT business. Or you can call us on 0345 222 5391 to speak to a friendly adviser.
Image used under license from Shutterstock.
insurance explained
IT and technology
managing risk