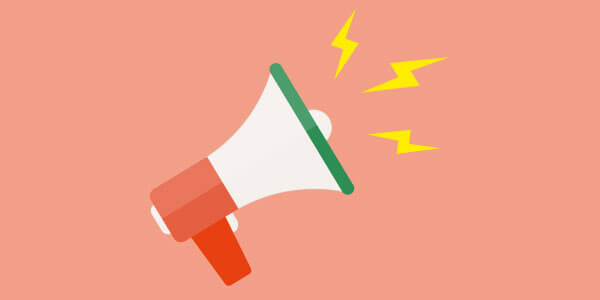 Good PR isn't about spin, it's about strategy. Developing one that's right for your client takes time and energy, as well as a canny ability to think on your feet.
It's about risk, too. Ask the PR people behind any disgraced celeb and they'll tell you reputations are hard-won and easily lost. There's a lot at stake and a lot can go wrong – for you and your client.
Simple mistakes can snowball into situations that put your client's reputation on the line. Yours too, for that matter, and you don't want to be the reason things go from bad to worse.
Worryingly, today's 'blame culture' means the temptation to whip out a negligence claim against you can be all too strong – especially for high-profile clients with seemingly bottomless pockets.
This spells expensive trouble, especially for small PR agencies and freelance consultants. Can you afford to fight any allegations? More to the point, can you afford not to?
Put a few simple PR risk management measures in place and you might not have to make the choice.
Kiss and tell
So what kind of risks are PR professionals up against these days?
Recent changes have upped the stakes. The rise of remote working, new regulations around copyright and privacy and electronic communications, and the need to create fresh, engaging digital content mean PR consultants and agencies are opening the door to more professional risks than ever before.
Typical problems we've helped with look a lot like these:
A freelance PR consultant tasked with writing a press release lifts the wrong statistics when quoting their client's study. The mistake is picked up but not before the press release has gone out to the national media. The client is none too impressed and threatens to sue the freelancer for professional negligence.
A small PR agency is asked to design and produce several hundred leaflets for their client's promo campaign. The leaflets are printed and sent out to the client but the shots are less than flattering and typos are found in the text. The client requests that the leaflets are reprinted - at the agency's own expense.

From hero to zero to hero
As the saying goes, prevention is better than cure - which puts PR risk management in the spotlight.
To help avoid trouble, a simple strategy is to make an assessment of your risks, put some precautionary measures in place, and limit your chances of a claim in the first place. Easy, right?
Right. So with that in mind, here are some reputation-saving tips worth bearing in mind. If you don't already have a self-preservation plan in place, try the following before signing up to your next contract.
5 PR risk management tips
Lay down some groundwork. Find out what your client wants from you before you start work for them, including any relevant deadlines and/or objectives. You'll then be in a good position to gauge whether or not you can deliver, on time and to spec. Be honest/realistic about this and be prepared to say 'no' if needs be.
Get your strategies approved. You might be buzzing with bright ideas, but they're only any good if you communicate them to your client. Brief them on the ins and outs of your strategy so they can let you know – sooner rather than later – if there's anything they're unhappy with.
Communicate clearly and often. Keeping in touch with your client throughout a project is crucial, especially if you work remotely. Giving regular updates and asking for feedback means you can deal with problems when they arise – instead of allowing them to get out of hand.
Choose your words carefully. Careless slip-ups can cost good money to fix – especially if you're paying for them out of your own pocket. Double-check your work and get the final stage (and any last-minute amendments) signed-off by your client. It's a well-accepted legal precedent that clients accept final responsibility for your work once it's signed off.
Check any conditions. Professional indemnity insurance for PR professionals is increasingly seen as 'best practice' and many clients will ask you to have it. Even if they don't, it's definitely worth investing in. It proves to your clients you're professional, sure, but it also protects you, your business, your reputation and your bank balance.

Thumbs up
We're the CIPR's insurance broker of choice, so we're well placed to give you expert help and advice on anything PR-insurance related.
If you'd like more info on what you can do to limit your risk (and not your business), click here or feel free to give us a call on 0845 222 5391.
Image used under license from Shutterstock.
managing risk
PR consultants
rules and regulations
running a business