Tough lesson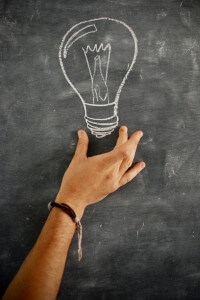 Self-employed teachers: we salute you.
Battling through blank expressions, imparting wisdom on our unwilling little darlings. Great feeling when it all clicks, too.
But it's a big responsibility. And sadly, that great feeling dissipates quickly if you're accused of negligence. Claims from unhappy parents (and their kids), LEAs, schools and private clients are serious.
Worse, claims can spring from almost anywhere. It could be that your student didn't make as much progress as expected, or it could be that you accidentally injured a client or damaged their property.
In any case, you've no choice but to defend yourself.
Learning the easy way  
A costly and tedious day in court is the last thing you need. Your hard-won reputation is fragile, and your bank balance won't take endless solicitor's bills. Taking pre-emptive action makes sense and could make all the difference.
We're not here to, um, teach you how to do your job. But we do have a few choice tips to minimise your chances of a claim:
Make sure the lesson matches the student.  They're not going to benefit very much from work that's either too difficult or too easy. This could leave them feeling dissatisfied, missing targets, and accusing you of not doing your job properly.
Know the syllabus inside out. How are you to know if your student is making progress if you're not sure what they need to know?
Set achievable targets and realistic timescales. Targets should be challenging, but not impossible. Agree targets with parents and get them signed. Get to know a student's academic level and the way they learn before you set their goals. This helps avoid disappointment – and accusations of negligence.
Have the right materials and equipment. Different exam boards have different syllabus material so it's important to have the right textbook. Likewise, make sure your student has the right copy of any literacy texts: different editions can sometimes have whole chapters added, omitted or altered.
Be clear on what you expect from students. For example, if hitting targets means studying an extra two hours a week, make sure they know that. Agree a teacher/student contract at your first session. Make sure parents understand and agree to this too.
Get some insurance. You'll be better prepared if something does go wrong. It can cover legal costs, such as hiring a solicitor, as well as forking out for any compensation or damages you owe. Professional indemnity insurance covers your mistakes or negligence, as well as things like defamation, intellectual property infringement, and loss of documents. Public liability insurance protects you against bodily injury and property damage claims. You might also want to insure your own equipment against accidental loss or damage. And by the way, if you run a business with even one employee, it's a legal requirement to have employers' liability insurance.
Your planning shouldn't stop with your lessons. With just a little extra brainpower, you can minimise the risk of spurious allegations, and protect yourself if one should crop up.
And if you have any questions about insuring your teaching business, call us on 0345 222 5360.