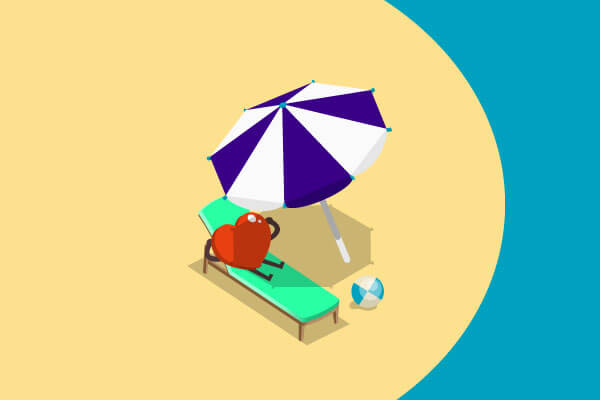 Do it like a pro
Being professional is as important to charities as it is to businesses.
That doesn't necessarily mean wearing a snappy outfit and looking the part. It's more about an attitude – an attitude towards doing things properly and ticking all the boxes.
So it's good news that charities' professional indemnity insurance (PI) does a great box-ticking job, especially if your charity gives advice or provides professional services.
Because we're all capable of making mistakes. The difference is, if your charity makes a mistake or fails to do something it said it would, it could lead to the organisation you're working with suffering a financial loss. If that happens, there's nothing stopping that organisation claiming against you for their losses.
PI insurance for charities helps by paying to defend you and by covering any compensation you're liable for.
Two wrongs don't make a right
Say you help people with reading difficulties fill in complicated forms. What if a helper gives the wrong advice, meaning a rejected housing benefit claim just because of an incorrectly completed form?
Or maybe you accidentally breach a client or clients' confidentiality by leaving a data-packed USB stick on a train.
We live in an increasingly litigious society and the fact you're a charity won't protect you from claims by the very people you're trying to help.
Net losses
Most charities are online, whether that's through a dedicated website or a Facebook page, where much of what's written can be construed as 'advice'. If someone takes that advice and their organisation suffers financially because of it, they can claim against your charity for their losses.
The bigger problem with this, however, is that it doesn't always matter if you haven't actually done something wrong – an allegation can be made regardless of whether it's justified or not. You'll have to deal with a claim, regardless of its validity, if for no other reason than it won't go away if you ignore it.
Your insurance helps by paying for a legal expert to advise your charity and fight your corner in court, and by covering any damages you're liable for if it turns out you are at fault.
Digital dilemmas
Defamation and slander are covered too, which is especially important in our digital age.
For instance, PI will help protect you if one of your members posts a derogatory tweet about a local celebrity who was supposed to help out at an event but failed to show up. And that celeb sees the tweet and decides to sue.
And don't forget that with charities increasingly providing services under contract, particularly to local authorities, PI becomes even more important. Aside from the protection it gives you, it's another sign of that 'professionalism' we're talking about – it says you take what you do seriously. Clients want that reassurance and are increasingly making having PI a contract condition. Some won't even consider your tender without it.
A friend in need
The good thing about PI insurance is that it helps give your charity a professional edge, without changing its friendly face. If and when things go wrong, it works in the background, using the might of an insurer and the legal expertise it has at its disposal to protect your finances and your reputation. Most importantly of all, it keeps funds flowing in the direction they're most needed.
insurance explained
managing risk