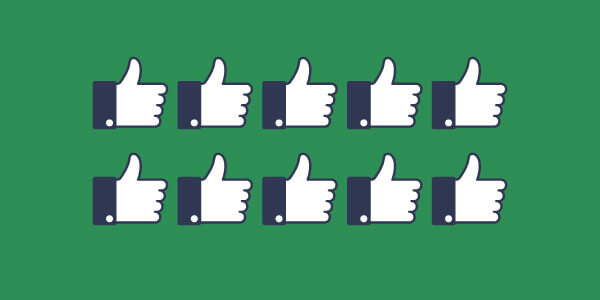 There's no doubting the power of social media. Most of us scroll on our phones laughing at memes and falling for clickbait on a regular, possibly unhealthy, basis.
Businesses, too, recognise the high value of growing a social media following in the battle to build brand loyalty and drive sales. 60% of UK businesses now have a social media presence and see it as a vital way of communicating with customers according to company formation experts Turnerlittle.
Facebook, LinkedIn, Twitter and Instagram provide businesses with a huge opportunity to talk directly to their audience. But in the rush to grab a bigger slice of the social media pie, things aren't always properly policed and can quickly run out of control.
Let's face it, it's a vast digital world out there and like it or not, your staff is part of it. So how do you keep a tight rein on what they post? How do you control the potentially uncontrollable? The answer, or at least part of it, is a social media policy.
What is a social media policy?
Most companies have an internet and email usage policy but don't consider social media as a separate thing. However, it should be differentiated. That's because the risks are new, and existing HR policies are unlikely to address the potential for an employee's blog, tweet or post placing a company in a difficult position.
Put simply, a social media policy provides a set of guidelines for your company's social media usage. It covers not only the way your company uses established channels for brand building but also how employees use social media, both at work and in their personal life. It's like a code of conduct.
First things first
So where do you start? Thankfully it's not that difficult. We recently rolled out our own social media policy and found there are resources aplenty on the internet (where else?) to get you started.
We wanted ours to be fairly broad and outline our corporate guidelines and principles of communicating online. It's possible you may want yours to be more channel-specific – so, for example, a Facebook policy, a personal Twitter policy, blog and commenting policy, a LinkedIn policy etc.
We found it really useful to engage the social media gurus among our staff to help put the policy together too. After all, social media is defined by sharing and collaboration, and your policy should reflect that. Try not to be too dictatorial in tone either – ideally, the emphasis should be more on best practice and what employees can do rather what they can't.
10 essentials for your social media policy
Now our social media policy is successfully up and running, here's our top ten tips for what to do and what to include:
Refer to the existing internet and email policies in your employee handbook. Remind staff to make sure they're familiar with them, as well as their own responsibilities.
State that the policy applies to social networking sites, multimedia and blogs for both professional and personal use.
Include a reminder that online posts should not disclose information that's confidential or proprietary to your company – or to a third party that's disclosed information to you.
If an employee comments on your company's business, make sure they identify themselves as an employee.
Ideally, employees should have a disclaimer that reads something like: 'Views expressed are my own and do not necessarily reflect the views of [your company name]'.
Company logos or trademarks should only be posted with permission.
Posts by employees should always comply with copyright, privacy, fair use and financial disclosure laws.
If posting on a forum, employees should declare they're from your company; but should not claim or imply that they are speaking on the company's behalf.
A second-pair-of-eyes check or some other approval should be sought when an employee is blogging or posting about the company.
Make clear that you reserve the right to veto certain subjects, withdraw posts and remove inappropriate comments.
If you want your policy to be watertight and foolproof, you'd do well to ask your solicitor to help customise it.
However you go about it, remember your employees are an amazing resource full of interesting opinions and insight, and it makes sense that they help promote your business online.
Clear guidelines as to how they should do that will ensure your brand is enhanced and your reputation protected. They'll also help you avoid the kind of social media mishaps that do your business much more harm than good.
Image used under license from Shutterstock.
managing risk
running a business
social media