Photography insurance
Click with confidence
Pick a photography insurance package (if your turnover's under £50,000) or build your own.
Essential
Photography equipment: £5k
Public liability: £1m
Professional indemnity: £50k
Business interruption
Classic
Photography equipment: £10k
Public liability: £1m
Professional indemnity: £50k
Business interruption
Pro
Photography equipment: £15k
Public liability: £1m
Professional indemnity: £50k
Business interruption
Photography equipment: £5k
Public liability: £1m
Professional indemnity: £50k
Business interruption
No admin charges




For anything, ever

Buy online in minutes




No forms, no fuss

Speedy service




Less admin, more business

Interest-free Direct Debit




Your budget, your way
Focus on the big picture: protecting your business
Your expertise is recording the images and creating memories that last forever. But if you make a mistake, your client's special day could be remembered for all the wrong reasons.
If things do go wrong, photography insurance keeps you safe. So get clicking.
Do photographers have to have insurance?
No. But if you're a member of the British Institute of Professional Photography or Master Photographers Association, public liability insurance and professional indemnity insurance are compulsory.
If you have employees (including part-timers, unpaid helpers, temps and interns) the Health and Safety Executive wants you to have employers' liability insurance too. That's the legally required one.
What insurance do photographers need?
In our experience, most photographers' claims are for broken or lost equipment. Aside from the inconvenience, being without the stuff you need costs time and money. It needs looking after – and it's unlikely you can afford to replace all of it in one go. Insuring it means you don't have to.
You'll need public liability insurance too, because other people and their property also need looking after. If you or your equipment accidently damage something or someone, you can be looking at a big bill to compensate them or fix what's broken. Public liability insurance means your insurer picks up the tab instead.
If you value your reputation, it's probably a good idea to have some professional indemnity insurance. This one covers the work you do, and the consequences of a client thinking you've not done it very well (even if you think you have).
How does professional indemnity insurance protect me?
If a client is unhappy with your work, professional indemnity insurance pays for your defence costs and any compensation you're liable for if they decide to sue you. Even if you've not actually done anything wrong.
It's cover for you, your business and your reputation.
What kind of problems are covered by professional indemnity insurance?
Professional indemnity insurance covers you if your clients don't like the photographs you've taken for them or if a technical problem with your equipment means you can't do something you said you could. So, it could pay the cost of reshooting wedding photos if the happy couple aren't.
It also covers you for things like infringement of intellectual property. Useful in this information-is-everywhere age.
Why should I buy my insurance from you?
Glad you asked.
The simple answer is: we know what we're doing. Professional insurance is all we do so we know what you need, even if you don't.
We also know that buying insurance can be, well, a bit of a pain. So we make sure getting yours is quick and hassle-free.
We do all that while treating you like a human being, too. You won't find a call centre here. Or a phone menu. And we've banned nonsense insurance jargon.
Anything else? Well, there's the great stuff you get, such as 20% off everything at MOO. We have an 'I'm insured!' badge for your website too – perfect for the professional professional.
Also, we'll give you money each time you recommend us.
Plus, every insurance-related question you can think of is answered in our School of Risk, and you'll get our quarterly risk advice email – 'The Waggle' – to help you avoid problems in the first place.
If you're after a second opinion, have a look at our customers' feedback. They're the ones you should really listen to.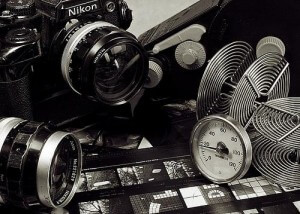 Focused help
Photographers looking for insurance advice aren't helped too much by the internet.
Google 'photographer's insurance' and you get a world of insurance to buy, but little help on what you need.
Until now that is.