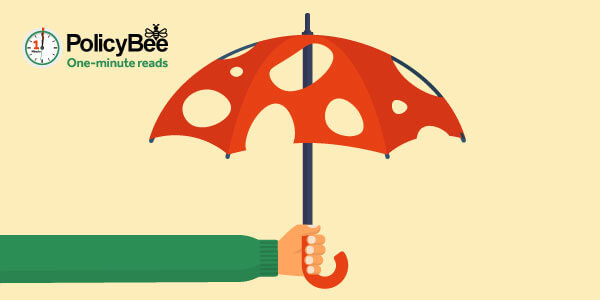 The last thing you want to hear if you have to make a claim is that your insurance won't cover your total loss. Or that your insurer is refusing to pay the full value of your claim. But that can be one of the very real and damaging consequences of underinsurance.
Being underinsured can mean your insurer decides to pay only a proportion of the sum you're claiming for. And before you start climbing atop your moral high horse and decrying all insurers as crooks, the bad news is...they're perfectly within their rights to do so.
What is underinsurance?
Cases of underinsurance rear their troublesome heads when the specified level of cover for a policy falls short of the potential value of a claim. The difference between the two leaves the claimant out of pocket from the outset.
So, say you insure your office contents for £15,000, but after a burglary, it turns out replacing all your kit will cost at least £20,000. That's £5,000 you're down already, maybe more. Ouch.
Law of averages
Then there's the 'average rule' insurers use to calculate claims. It means if you're underinsured, they can reduce the amount they pay you by the same proportion you're underinsured.
In this case, that's £15,000 worth of equipment cover minus 25% (£5,000) underinsured, so a total payout of only £11,250….£8,750 shy of the true replacement cost. Double ouch.
More consequences of underinsurance
Portable equipment can be underinsured too. It happens when you don't insure all your portables, only the most expensive combination you think you're likely to have with you at any time.
Say you use laptops, projectors and speakers for presentations, but you only cover your costliest possible combo. So, the total cost of your single most expensive laptop, speaker and projector added together.
The thing is, if you've got similar equipment stashed elsewhere that you use for presenting on other occasions, it means you're underinsured. You need to declare the combined cost of all your business equipment, not just selected items.
How else can I be underinsured?
Here's what we see most often…
Property: you only insure for a building's market price, not the re-build cost – which can be much more.
Professional indemnity: you don't have enough cover for the most expensive mistake you could make, or for the possibility that a client sues you for the total value of a failed project – not just your part in it.
Business interruption: your workplace is out of action, but your cover isn't enough to buy all the essentials you need to set up temporarily somewhere else.
What next?
It's a good idea to do a regular audit of your insurance to make certain you have enough cover – especially when your annual renewal's due. Go through each of your policies and take a realistic view on whether your level of cover is enough to allow for a worst-case scenario.
The consequences of underinsurance can be serious in two ways: leaving you not only unable to claim for your full loss but making you susceptible to the average rule, thereby reducing your claim further. That's a double whammy that's difficult to swallow.
Read more about underinsurance. Or, if you need any help in deciding on the right amount of cover for you, call the team on 0345 222 5378 and we'll be happy to help.
Image used under license from Shutterstock.
business interruption insurance
office insurance
one-minute reads
portable equipment insurance
property insurance