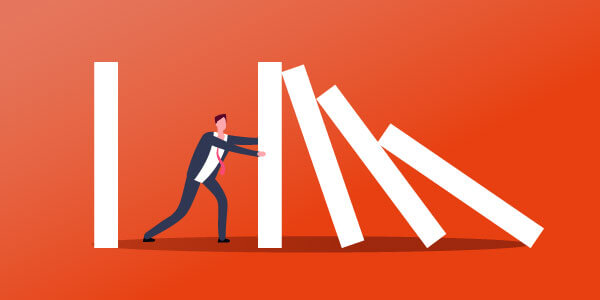 Monday 28th October 2013 will be remembered for quite some time by the people of Britain. Over 600,000 homes and businesses were left without power; several hundred homes here in Suffolk were still without electricity on Friday, five days after the damage was done.
Unsurprisingly, this loss of power, along with damage to property caused by the devastating winds, took its toll on businesses...to the extent that the combined cost to the insurance industry was put at around the £500 million mark.
Part of that cost was down to the fact that in the days after storm St Jude hit, people started calling on their business interruption insurance. It kicks in if you can't use your usual work premises and trade as normal because of an unexpected event. So perfect timing.
If you already have business interruption insurance, then you're at least partly prepared for the UK's next super-storm. If you don't, it's probably a good idea to read on and find out 'what does business interruption cover?'.
Business interruption: the basics
We're in the business of helping protect businesses, so here's a quick guide to 'what does business interruption insurance cover?', including what it does and what it can do for you. Obviously it can't help you control the weather, but it can help you prepare for the worst.
It stands to reason that business interruption insurance can't help with every loss of trade. The clue is in the 'interruption' bit. So, for example, if your business profits are down because you lost a contract, that's not covered.
However, it can help if an unforeseen interruption to your normal way of working means your business takes a hit. Say your roof blows off. A burst water main in the street outside floods your workshop. Or a fire in the premises next door also puts yours out of action.
What does business interruption insurance cover?
Business interruption insurance is split into two parts. The first covers increased costs of working; the second part covers loss of income. Buy one if you think that's all your business needs, or get both for belt-and-braces cover.
Increased costs of working
This portion of the cover is also called 'additional expenditure'. And it does what it says on the tin. It reimburses you for the additional costs of keeping your business going after you've been dealt a damaging blow out of the blue.
For example, you might have to hire another office space if yours is badly damaged by a falling tree. Or if essential gas supply repairs mean your trading estate is off-bounds - yet you still have clients to keep happy.
Importantly, 'increased costs of working' cover pays for you to lease replacement equipment so you can keep your business ticking over in the meantime. This type of insurance is pretty much essential for photographers, videographers, and anyone else who relies on specialist equipment to do their job.
For example, a photographer not protected by business interruption insurance who's unable to get hold of their kit might have to cancel a wedding shoot at very short notice. As if leaving a happy couple heart-broken isn't bad enough, facing a professional indemnity insurance claim for breaching a contract is even worse.
Loss of income
The second part of a business interruption policy works in a different way. If your business is out of action for a while, your insurance can make up for any missed income.
Say you're an online retailer and the building where you store your stock is out of bounds for even a few days. That means you can't fulfill orders. Which means you can't trade. Which means not only are you failing to make any money, you're losing customers to rivals too.
Where 'loss of income' helps is in paying the difference between your expected income and your actual income while your business is interrupted. This helps if it takes a while to get your temporary offices up and running, or you're unable to do as much business as usual.
Always be prepared
The Met Office said that Storm St Jude wasn't one 'you'd see every year', something which most people will be pleased about. These super-storms are impossible to fully predict, even when you know they're coming.
So, next time there's a bad weather front headed your way, make sure you've got all the essentials: batteries, candles, bottled water, and business interruption insurance.
Also keep in mind that although disastrous weather like this may not strike all that often, other accidents and unanticipated events can happen all year round. Luckily, business interruption insurance is there for when you need a quick fix, as well as when the impact on your business is looking more serious.
Image used under license from Shutterstock.
business interruption insurance
insurance explained
managing risk
online retailers
photographers
videographers