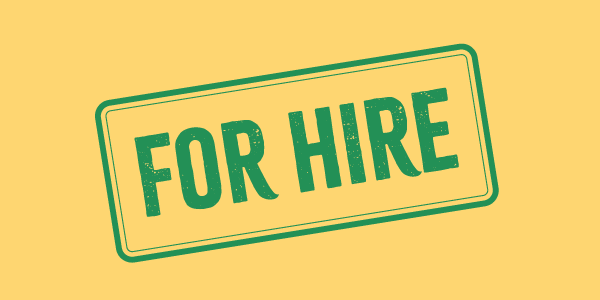 From photographers to tradesmen, lots of small businesses and freelancers rely on rented equipment.
Hiring equipment, rather than buying it outright, can save your business tens, or even hundreds of thousands. You don't have to pay what can be hefty upfront costs, and you don't need to worry about maintaining it either.
The good thing about hiring is that it gives you access to the very best equipment and machinery, that you possibly wouldn't otherwise be able to afford. Or that you may not need for more than a few hours or days.
So, hiring equipment is certainly a good thing. But what happens if you break or lose it?
Not your equipment, not your problem, right?
Wrong.
In fact, most rental companies will ask to see proof that you've got the right hired-in equipment insurance before they hand over the goods. Stands to reason, they want to know their equipment is in safe hands.
Not having the right insurance, or not having enough of it, could leave you with more than a hefty repair bill. If the rental company claims you've broken the rental agreement, you could have some expensive legal loopholes to jump through.
So, it's wise to treat any hired equipment as if it's your own. Or as if you'd borrowed it from a dear friend. (If you do borrow from a friend, insurance can cover you for that too!). Because if you're careless, and something gets damaged, things can get ugly, fast.
Make sure you read the rental agreement carefully too. That way, you know exactly what you're liable for, and the level of insurance you'll need.
Do I need a special kind of hired-in equipment insurance?
If you use lots of expensive equipment to run your business, you probably already have business contents insurance or portable equipment insurance. And if you don't, you should.
The good news is, that any equipment you borrow, or hire, can usually be covered by this type of insurance as well.
Make sure you check your policy wording though, so you understand what's covered and what's not. It might be that the policy only covers certain types of equipment, or only for a certain length of time. If you're doing anything particularly risky, like filming from a height, or on water, you're not likely to be covered.
You can tailor business contents insurance to suit the way you work. If you use rented equipment regularly, it's probably best to opt for a higher level of cover and be covered for anything you use, rented or owned, all year round.
It's important not to underestimate the value of the equipment you use. When buying or reviewing your equipment cover, make sure you tot it all up, including the equipment you hire, even if it's only on the odd occasion. Being underinsured can leave you out of pocket if you need to make a claim.
If you only hire equipment once in a blue moon, you can ask your insurer to increase your cover temporarily to cover these periods of increased risk.
Why do you need insurance for hired-in equipment?
Because accidents can happen, whatever your line of work. And lost, broken, or stolen equipment can stop your business in its tracks. Equipment insurance is there to back you up, pay out for repairs or replacements and keep everything running smoothly.
It doesn't really matter whether you own the equipment or not. If you're relying on it to get the job done, it needs to be covered by insurance.
Say you're on a film shoot. You trip over a trailing wire and drop the hi-tech camera you've rented for the weekend. It's stopped working and needs to be sent for repair.
Equipment insurance will not only pay for the repair but will also pay your continued hire charges while the camera is out of action.
If something like that were to happen, and you didn't have insurance, you'd be waving goodbye to any profit you'd made from the job. And maybe more.
The bigger picture
If you work in construction and you hire in plant or tools, you'll need a specific type of hired-in equipment insurance, which often comes as part of a tradesmen insurance package.
Mini diggers, cranes, dumpers – they're all highly valuable. And theft from construction sites is more common than you might think. An estimated £100 million+ of plant is stolen every year.
Plant hiring companies and insurers will want to see where the tools or machinery are being kept, so they know it's secure. And will likely have a number of rules you need to abide by in order to hire it. One of those rules will certainly be having plant hire insurance.
Just imagine the fallout if your construction site is broken into and the machinery is vandalised. Or worse still, it's stolen. Bad enough if you own it, but what if you've hired it from someone else? You'll need to be able to reassure the rental company. And, most importantly, pay them for their losses.
With plant hire insurance in your arsenal, you won't have to worry about your business going bust. It'll cover any continued hire costs and pay for repair or replacement.
The bottom line
Insurance is essential if you're hiring equipment. Arguably, it's even more important than covering equipment you own. If the worst happens, the cost of paying a hire company will likely be a lot higher than the amount you'd have to pay if you owned the equipment in question.
Because not only will you have to pay for its repair or replacement, you'll also have to pay any continued hire charges. And if it does have to be replaced, they'll only settle for something that's equal in value.
Whatever your business does, no matter how little or how much you rely on hired equipment, it's a good idea to have the appropriate insurance to cover it.
If you want help finding hired-in equipment insurance, give us a call on 0345 222 5391.
business contents insurance
freelancers
photographers
portable equipment insurance