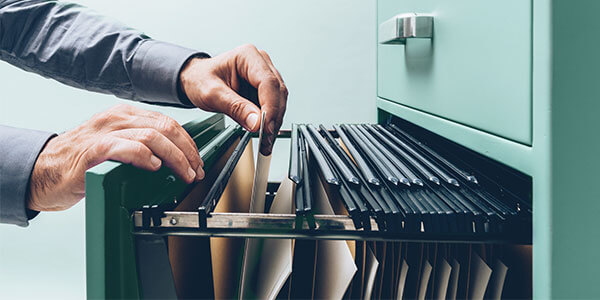 What our friends at Sparqa Legal don't know about business law isn't worth knowing. So, we asked them to set out exactly what people need to know and the steps they need to take when setting up as a limited company.
Here's what they told us. Take it away, Sparqa....
Just incorporated your business as a company? Then congratulations!
Setting up a new company is an exciting step in any business journey and incorporation brings with it all kinds of benefits – from tax efficiencies and limiting your personal liability, to helping your business attract new types of finance.
But now that you've made the leap, there are some important legal obligations to be aware of. Especially since, in many cases, failure to meet them is a criminal offence, giving Companies House the opportunity to fine your company and its directors.
Besides which, it's important to get your house in order straight away if you want to attract potential lenders, investors or buyers further down the line. Get things right from the outset and it'll save you the time and cost of having to put things right at a later date.
So, what are your legal obligations?
1. Set up your statutory registers
All companies must keep statutory registers of their directors (and their directors' residential addresses), shareholders, persons with significant control (PSCs), and any secretaries. These registers must be kept either at your registered office, at an alternative address of your choice (known as a single alternative inspection location or SAIL) or on the government's Companies House central register.
It's important to keep these registers up to date because lots of people have the right to inspect them. These template registers will help you to comply with your legal obligations.
2. Get your company records in order
In addition to statutory registers, you'll also need to keep certain books and records on a day-to-day basis, including:
● Accounting books and records (eg VAT invoices, receipts, bank records)
● Directors' service contracts
● Board minutes of directors' meetings and decisions
● Minutes of shareholders' meetings and shareholder resolutions.
These records cannot be kept at Companies House, so make sure you establish a robust record-keeping system to keep them either at your registered office or an alternative location (SAIL).
3. Remember your filing obligations
There's certain information you must file at Companies House regularly so the public register can be kept up to date. This includes your accounts and confirmation statement, both of which need to be filed annually (even if your company isn't trading or is dormant).
Certain changes or events can trigger a need to file more information, for example, if you change your directors or issue new shares. So, make sure you understand what your filing obligations are and how to comply.
4. Update your stationery
Now you're incorporated, you'll need to update your company's stationery since you're legally required to include certain information about it. in all correspondence. That includes letters, emails, invoices, order forms and demands for payment.
Make sure your stationery includes all the following information:
● Company name
● Company registration number
● Registered office address
● Location in the UK.
In practice, most companies include this information as a footer on any emails or other correspondence. This template can help you generate a customised email footer for your business.
5. Display your company name at your registered office
You need to display your company's full registered name at your registered office unless you're sharing your office address with multiple companies. This is so any visitor can easily read it, meaning it must be positioned somewhere obvious.
6. Get to grips with decision-making procedures
Check your articles of association because these will tell you how your company's decisions should be made. If you use the default model articles, most day-to-day decisions will be made by your director(s), whereas certain key decisions (eg issuing new shares or changing your company's name) will need to be made by your shareholders.
There are some formalities to follow when making company decisions, such as giving notice of board meetings. It's important you stick to them, since it helps avoid decisions being challenged or unwound further down the line. You might find these checklists for director and shareholder decision-making processes helpful.
7. Familiarise yourself with your directors' duties
Company directors have important statutory duties and responsibilities and failure to uphold them can lead to legal claims against them in person. It's therefore really important that new directors get to grips with the exact nature of their duties. Also that they understand how to apply them when they make company decisions.
Directors' duties include exercising reasonable care, skill and diligence; promoting the success of the company; and avoiding situations where their personal interests conflict with those of the company.
In fact, there are numerous scenarios where directors can find themselves in hot water. If there's an accusation of wrongdoing, that's where directors' and officers' insurance can help by paying legal bills and compensating the aggrieved party if needs be.
Theres' no doubt that taking the time to get things in order from day one will free up your time to focus on making a success of your business. And that can only help make for strong foundations from which your company can flourish into the future.
The content in this article is up to date at the date of publishing. The information provided is for information purposes only and is not for the purpose of providing legal advice. ©Sparqa Limited 2021. All rights reserved.
Image used under license from Shutterstock.
directors' and officers' insurance
guest posts and interviews
rules and regulations