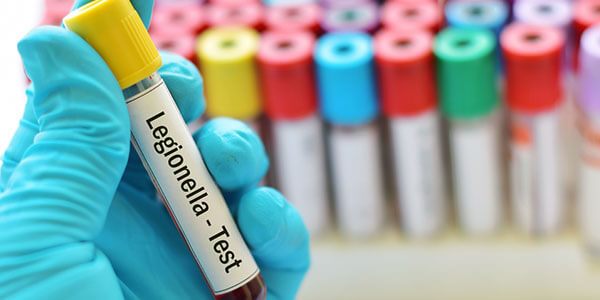 Something in the water
Legionella is an unpleasant little bug.
It's commonly found in lakes and rivers, but this bacteria can multiply rapidly in artificial water systems such as air conditioning units. Breathe in droplets of this infected water, and you can end up with a nasty lung condition called legionnaires' disease.
Why are you talking about it?
Letting and estate agents are often responsible for assessing a property for legionella bacteria.
It involves simple checks, usually completed as part of an inventory of a property. These include ensuring there's a 'flow' of water, as legionella usually develops in stagnant pools. The assessor should also remove any debris and set the water temperature to 60 degrees. This is too hot for the bacteria, and stops it flourishing.
As long as you're not taking water samples to test for the presence of legionella, most professional indemnity insurance will cover this type of legionella assessment.
Woohoo! Job well done
Not quite.
Insurers are happy to cover estate and letting agents doing legionella assessments. But they might not pay out if you have a claim. That's because most professional indemnity policies exclude claims relating to 'contamination'.
If a legionella assessor didn't spot the bacteria, their client could claim against them. Especially if it caused someone to contract legionnaire's disease. Unfortunately, though, their insurance wouldn't help.
Your professional indemnity would still cover claims like:
Employee dishonesty
Loss of documents
Defamation
Virus transmission
Intellectual property infringement
Breach of confidentiality.
But, a policy excluding common claims relating to your business activities does seem rather futile.
So professional indemnity can't help me, then?
There's still hope yet. Although off-the-shelf policies exclude contamination, many insurers are able to adapt their cover.
They can offer an extension to their policies so claims for contamination may be included. It might increase your premium slightly, depending on your likelihood of experience a claim. However, your policy should still be very affordable.
The only slight complication is that you can't buy a policy with this extension online. You'll have to speak to someone to arrange it. In the grand scheme of things, that's a small price to pay for effective business protection.
Sorted
For more information, or a quote that includes cover for legionella assessment, please call one of our expert account executives on 0345 222 5391.
estate agents
insurance explained
managing risk