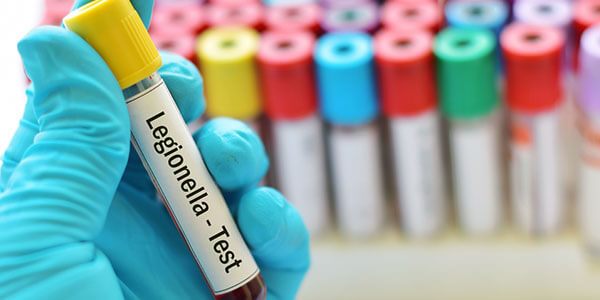 Letting and estate agents are often responsible for making sure their properties have a legionella assessment. The purpose is to check for the likely presence of legionella bacteria.
This usually involves simple checks, often completed as part of an inventory of a property. For example, ensuring there's a 'flow' of water, as legionella usually develops in stagnant pools. Also, checking for debris and making sure the water temperature is set to 60 degrees, which is hot enough to stop the bacteria flourishing.
As long as you're not taking water samples to test for the presence of legionella, most professional indemnity insurance can be set up to cover this type of legionella assessment.
What is legionella and why are assessments important?
Legionella is a very unpleasant little bug.
It's commonly found in lakes and rivers. But the bacteria can multiply rapidly in artificial water systems like air conditioning units and hot tubs. Breathe in droplets of this infected water, and you can end up with a nasty lung condition called legionnaires' disease.
So nasty that it can hospitalise and even kill anyone infected.
Does my insurance cover me to carry out a legionella assessment?
If you've got a standard professional indemnity (PI) policy, then probably not. You'll most likely need what's called an 'extension' to your policy to cover claims relating to legionella assessments.
That's because most professional indemnity policies specifically exclude claims that involve 'contamination'. So, although a legionella assessor who didn't spot the bacteria could be said to be negligent, which is something PI usually covers, in this case the exemption would veto that.
The upshot is that your client could still make a claim against you - especially if the legionella bacteria that was missed ended in someone contracting legionnaire's disease. But your insurance wouldn't help.
Fighting fit
An extension to your professional indemnity policy to cover legionella assessments shouldn't be difficult to arrange. Just ring your broker and they'll do the rest.
It might mean your premium goes up slightly, depending on your experience and likelihood of a claim. But it's a small price to pay considering the possible alternative.
If you'd like any more information on cover for legionella assessments, give the team a call on 0345 222 5391. They'll be happy to help.
Image used under license from Shutterstock.
estate agents
insurance explained
managing risk