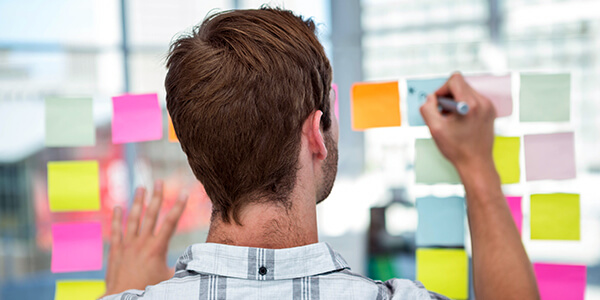 Bursting the babble
OK, so let's play catch up for a minute. Make sure we're all singing from the same hymn sheet shall we? We don't have to reinvent the wheel here; we just need to touch base and make sure we have synergy going forward.
Oh puh-lease…
And that's the problem with business jargon.
There might be something substantial, something valid in there but the message is easily lost – or dismissed altogether. Most people don't buy into it because it doesn't bring anything to the table (sorry).
But it is a neat little allegory for the challenges that business consultants and project managers face. Ironic too because consultants are often accused of slipping into jargon mode more than most…
Truth hurts
Frequently, your job involves cutting through the, er, layers and getting down to the nitty-gritty. However, if you're not prepared, you can face scepticism and even open hostility when communicating your findings and making your recommendations to your clients.
Even though your clients have asked for your help, that doesn't mean you're on to a winner straightaway. Just because they've made the choice to use you doesn't mean they'll simply accept whatever you have to say. They expect results and a return on their investment.
So what's the best way to avoid running into problems? Well, as we've already established, clear communication is the key.
Thinking allowed
It sounds obvious but find out what your client wants from the process before you start. You don't have a magic wand and you can't be expected to fix the unfixable so your clients need to focus and tell you where they want to be. And you need to say if you can get them there.
Making sure they know what 'success' looks like makes your job easier – and less risky. If you both have something to aim for, it's easier to determine what's needed to get there (and manage it along the way).
Again, it might seem obvious but it's worth documenting the project from start to finish. Having a comprehensive pre-project scope, a timeline dotted with achievable milestones and regular update meetings with your client are givens.
Be transparent too. Make sure that project documents are accessible to all parties and get each stage (and the end result) signed off.
Damage limitation
However, we all know what can happen to best-laid plans. Misunderstandings happen and even the most conscientious, credible business guru can be accused of not delivering what was asked.
What are your options if that happens? In truth, you don't really have any. To avoid getting an unfortunate reputation as just a know-it-all charlatan, and to protect your livelihood, you'll have to defend yourself against accusations of negligence.
You could pay for a solicitor (if you have money to burn), but it's a far wiser and less costly option to buy a consultants' professional indemnity insurance policy instead.
In the event of some angry finger-pointing, it'll meet the cost of your legal defence and, if it transpires you did miss something, pay any damages or compensation you're liable for. Not only that but you get the protection, expertise and priceless advice that only a specialist insurer can provide thrown in for good measure too.
Take it from us: if and when things don't go quite according to plan, you'll need help from someone who really does speak your language.
business and management consultants
managing risk
negligence
running a business