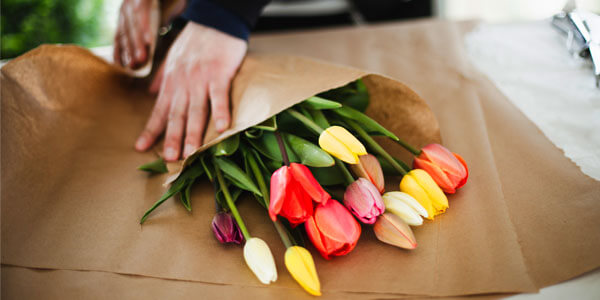 Selling products online is a handy way to bypass the problems of having an actual shop, for sure.
But, not having a shop comes with a whole new set of problems. As always, it's best to know what can go wrong and how to prepare.
Forewarned is forearmed, as they say.
5 things that can go wrong when selling products online:
You break the law
Consumer protection is every online retailers' concern. Or it should be. If you're in the EU and you're an internet retailer, there are plenty of distance-selling rules and regs to get to grips with.
The laws are detailed and prescriptive and not to be trifled with. So your first job is to make sure you're doing everything you should be. This guide to consumer contracts regulations is an easy-to-read place to start.
In short, you have to make sure you're giving the customer specific information about things such as cancellation terms and delivery costs before, and after, they buy from you. Failure to do this can be considered a criminal offence (no, really).
You breach data protection
If you're selling products online and you haven't got a privacy policy, get one. Now.
And if you have got a privacy policy, make sure it explains how you use customer data. The ins and outs of the General Data Protection Regulation (GDPR) mean you'll need explicit consent from customers if you're sharing their info with third parties.
Credit card and payment data is a particular legislation minefield.
Processing payments on your own site, using your own transaction software, means you'll have to comply with the Payment Card Industry Data Security Standard. As well as being a mouthful to say, this legislation is difficult and expensive to implement. It details what you have to do to encrypt and secure card information if you're storing it, processing it or transmitting it.
To avoid potential non-compliance problems it's far easier to use a third-party payment system such as PayPal or Worldpay. Just make sure whatever you use complies with UK/EU data protection standards (some American software might default to US standards).
Read more about your data protection responsibilities on the ICO's website.
You can't deliver
Successfully getting what you sell from your door to your customer's can make or break your reputation. Like it or not, your customers have expectations and you need to meet them. It could be your name in the social media mud otherwise.
So, have you planned for spikes in demand caused by Black Friday and Cyber Monday? Are you confident you can make and pack and send everything you need to when you say you will? Can you keep a track on order status, stock status, while dealing with returns at the same time?
It goes without saying you need to be organised, and offering delivery options helps you as much as it does your customers. If done well, delivery time is also a great way to surprise and delight your customer – under-promise and over-deliver, of course, but throw in free stuff too and you're on to a winner.
If you're not sure how to go about this, these shipping tips from GoDaddy are a useful read.
You don't sell anything
The internet is a wonderful thing.
Problem is, lots of other people think so too.
You might have the highest quality, most desirable products in the world. But if no one can find you, you won't sell a thing.
What's in no doubt is you'll have to put in a fair bit of marketing effort. That's especially the case at the start when you can't rely so much on word of mouth, referrals and customer feedback scores.
Being digital, you'll have to make sure your site is SEO-friendly from the off. At the very least, get the basics right. Heads up: this takes time and, depending on your level of tech knowledge, some expertise. It might be worth investing in some help.
Then there are things like making sure your product descriptions and photographs are sumptuous and enticing, using social media, email marketing, providing pre and post-sale content, branding, offline marketing material for trade shows etc etc.
A good copywriter can make your content stand out and nudge buyers in the right direction. Try searching the Professional Copywriters' Network for one who specialises in what you need.
And it's always useful to get e-commerce marketing tips from the people who know. Nothing like hearing it from the horse's mouth.
You get scammed
Protecting your customers is one thing, but what about you? Your business is as vulnerable to nefarious fraudsters as anyone else when you're selling products online. If you're thinking you're too small to be a victim, think again.
According to the government, this year around a third of businesses suffered a cyber breach of some sort (phishing, hacking etc). The average cost to fix the worst breaches was £22,700.
That's bad enough, but what's worse from your point of view is accepting a fraudulent payment could leave you financially liable for it. Cybercriminals taking over customer accounts and using them to make unauthorised purchases is a massive problem. So you've got two possible lines of attack to defend against.
So where to begin? Find out what the experts say for starters. For example, there's invaluable advice in PayPal's Security Center.
Also, try practical things like setting limits on the number and value of transactions any one account can make in a day. Make sure you always get the three-digit security code on the back of payment cards too – PCI rules say you're not allowed to store them so fraudsters need the physical card with them. Not so easy...
Don't get us wrong, selling online isn't all doom and gloom. You just need to be aware that a virtual shop can mean real risk.
The good thing is, like all risk, there are things you can do to tip the odds in your favour. A bit of self-preservation goes a long way.
Start with these tips, and for more self-preservation, try some insurance for online retailers. It might not prevent the worst from happening but at least you'll be protected if it does.
Image used under license from Shutterstock.
managing risk
online retailers
rules and regulations
running a business