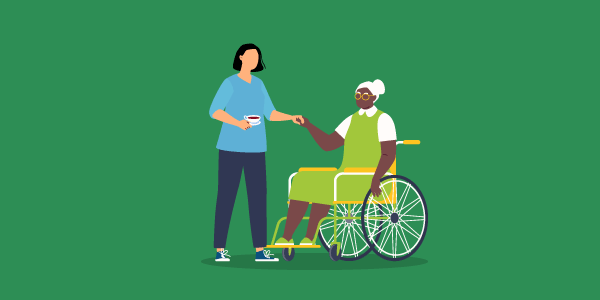 The voluntary sector in the UK is large; over 168,000 charities appeared on the Charity Commission's register in 2020, with a total income of £81.2 billion.
However, the full size of the sector is unknown, since only not-for-profits with a gross annual income of £5,000 or more must register. Plus, as many as 20,000 organisations that aren't normally regarded as charities also have charitable status in the UK – like schools and churches.
Small or micro-charities comprise a huge 96% of the sector. On average, around 5,000 new charities register with the Charity Commission each year in the UK – but a similar number also close down, which has left industry growth fairly static over the past decade.
The impact of the Covid-19 pandemic on the charity sector was unprecedented. With lockdowns forcing the cancellation of fundraising events nationwide, charities had to find other ways of raising money to stay afloat. Research conducted in 2021 by the Charity Commission found that 91% of registered charities in England and Wales experienced a negative impact from Covid-19.
Available UK charity statistics suggest 25% of UK charities lost 40% of their income in 2020, followed up by a £10 billion reduction in the sector and 60,000 job losses in the 2020/21 financial year. Growth is expected to resume in 2021/22 but at levels below pre-pandemic figures.
This article looks in-depth at UK charity statistics and the state of the sector in 2022. All figures are the most up to date available at the time of publishing.
The UK's charity sector at a glance
• The UK had just over 168,000 registered charities in 2020. At least another 20,000 not-for-profit organisations have charitable status but don't feature on the register.
• Small charities contributed around £9.5 billion, or 18%, of the sector's total economic footprint in 2018. This figure fell by 2% between 2013/14 and 2017/18.
• About half of all UK registered charities have an income of less than £10,000, while a huge 80% of all charities bring in less than £100,000.
• The UK charity sector employs approximately 827,000 people. For each member of staff in a small charity, there are four volunteers. In 2020 there were 940,453 trustee positions at registered charities held by approximately 700,000 individuals.
• Most small charities operate on a local scale, providing services and support to causes within their immediate area. In 2017/18, over three-quarters of registered small charities operated locally.
• In 2020, nearly two-thirds of registered small charities partnered with other charities to achieve their aims. Comparatively, in 2017 less than half of small charities did this.
UK charity statistics
Where are UK charities based?
Of the 166,000 charities registered in the UK in 2018, the geographical breakdown was as follows:
132,000 in England
7,000 in Wales
19,000 in Scotland
4,000 in Northern Ireland
Scotland has the highest number of registered small charities per 1,000 people in the population.
The greatest density of registered small charities in England is in the South East and London, accounting for 18% of the sector. There are just over 26,000 small charities in London, which earn 27% of the total small charity sector's income.
Only 3% of registered small charities in England or Wales are based in the North East of England. NVCO data shows small charities are more likely to be based in rural areas (37%) compared to large charities (13%).
The breakdown of numbers of registered small charities (with an income of less than £1 million) across England and Wales in 2021 is:
London – 26,396 (18%)
South East – 26,407 (18%)
South West – 18,391 (12%)
East of England – 17,628 (11%)
North West – 14,260 (10%)
West Midlands – 12,389 (8%)
East Midlands – 11,303 (8%)
Yorkshire and the Humber – 10,974 (7%)
Wales – 7,357 (5%)
North East – 4,596 (3%)
What do UK small charities do?
Focusing on small charity statistics for the UK, according to the NCVO, the most popular small charity causes in 2018 were:
Social services (25,000 organisations)
Cultural and recreational services (19,700 organisations).
Small charities make up 94% of all Parent Teacher Associations, village halls and scout groups. There were also 11,766 small charities operating in the religious sector.
Charity insurance
Voluntary organisations can protect themselves from risk with specialist insurance. What kind of cover suits any organisation best will depend on whether they're a charity, club, or community group. Also what their purpose is, including if they offer a service or advice.
Public liability insurance covers events, fundraisers, or meetings in case of injury to anyone attending or damage to property. Employers' liability insurance for charities is the only cover required legally and protects an organisation's staff and volunteers. Trustees' insurance protects trustees.
Contents and portable equipment insurance covers loss of or damage to kit, big or small. And professional indemnity insurance deals with claims an organisation's service was sub-standard.
Cyber insurance provides technical expertise, plus legal, PR, and financial help if an organisation is targeted by cybercriminals. It also deals with data breaches - which is important when so much charity activity is now online.
Click on the link for more help with charity and not-for-profit insurance.
charity
statistics