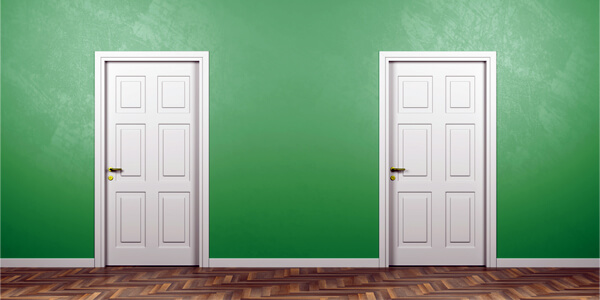 You've taken the plunge and are about to buy your first business insurance policy.
However, that confident professionalism is dented slightly when you find yourself facing a choice between two things you've never heard of before: insurance that's either 'any one claim' or 'in the aggregate'.
Here's how we helped just such a confused customer.
PolicyBee: Hello client. How can we help you today?
Client: I'm confused by the terms 'any one claim' and 'in the aggregate'. Can you explain what they mean, please?
PB: Sure. Any one claim and in the aggregate are all about one particular aspect of your insurance. Specifically, how your policy pays claims.
Client: Interesting. Do go on. *Stifles a yawn*
In the aggregate
PB: Let's start with in the aggregate. This type of cover places a 'ceiling' on how much your insurer pays out. For example, if your level of cover is £250,000, your insurer will never pay out more than that, in total, for all claims and their associated legal costs in a year.
It's like a pot of money set aside to pay everything to do with your claims. And once it's gone, it's gone.
You might also hear this described as an 'all claims' policy.
Client: Righto. So what about an any one claim policy?
Any one claim
PB: An any one claim policy also has a ceiling, albeit one decorated slightly differently. Using that example above, the same £250,000 level of cover will pay out a maximum of £250,000 for each claim, plus another £250,000 for each claim's legal costs.
You might hear this described as an 'each and every claim' policy.
Client: It seems like any one claim covers more than in the aggregate.
PB: Good spot. And you're right – in a way it does.
Client: I bet it's more expensive then.
PB: Well, yes, it does usually cost more. But then you get what you pay for. And sometimes the difference isn't as much as you'd think.
In the aggregate vs. any one claim
Client: So which one should I get?
PB: Depends. Budget isn't the only thing to think about. Plus, some insurance, such as public liability and employers' liability, are any one claim, regardless.
If we're talking professional indemnity insurance, small businesses, working on relatively low-value contracts in a low-risk industry (training, for example) might find an aggregate policy is all they need.
Engineers or architects, or those involved in high-risk, complicated, expensive-to-fix work might find more security in an any one claim policy. There's no right or wrong option.
Client: OK. Thanks PB. You're swell.
PB: Not a problem, Johnny Client. Any more questions, feel free to give us a call on 0345 222 5391.
Client: If I was real, I reckon I'd probably do exactly that.
Image used under license from Shutterstock.
architects
claims
engineers
insurance explained
trainers