Insurance for recruitment agencies
Just the job
Pick a recruitment consultants' insurance package (if your turnover's under £250,000) or build your own.
Essential
Professional indemnity: £250k
Public liability: £1m
Employers' liability: £10m
Classic
Professional indemnity: £1m
Public liability: £1m
Employers' liability: £10m
Pro
Professional indemnity: £1m
Public & employers' liability
Portable equipment: £2k
Professional indemnity: £250k
Public liability: £1m
Employers' liability: £10m
No admin charges




For anything, ever

Buy online in minutes




No forms, no fuss

Speedy service




Less admin, more business

Interest-free Direct Debit




Your budget, your way
Cover that works for you
Good people are hard to find. That's why your clients come to you to do it for them.
That's the theory anyway. Problem is, if things don't work out, it's your reputation on the line. And negligence allegations are expensive and time-consuming to fight.
So it's nice to know that professional indemnity insurance takes care of all that for you.
Are the people I place covered under my insurance?
Usually, unless specifically stated otherwise, your insurance covers your business and your business only. This is called 'non-vicarious cover'.
So, you're insured for claims or allegations of negligence against you - mistakes or things you failed to do. In your case, that's finding and placing staff for your clients.
But, if one of the guys you place turns out to be a liability and your client sues you for his mistakes too, you're not covered. You'll have to deal with it on your own, and pay for help from your own pocket. Your insurance won't cover it.
That's unless you have something called 'vicarious cover'. This type of policy covers your negligence as a recruitment professional, and the work of the people you place too.
Whether or not you need it depends on what's in your contracts. Whether or not you can get it depends on what your placements do and where they work. Generally speaking, insurers are happier vicariously covering office based, low-risk work like admin and IT rather than high risk things like nuclear engineering and working on an oil rig.
Never assume you have vicarious cover. If you're not sure, check your policy wording or ask your broker to check for you.
How much professional indemnity insurance do I need?
Most likely, this will be dictated by the nature of your contracts, the type of cover you have (vicarious or not, see above), and the kind of industries/placements you specialise in.
For example, expensive negligence claims are more likely to fall at your door if you place permanent people in high-earning positions in high risk sectors. If that's you, you shouldn't scrimp on your level of cover.
Whatever the nature of your business, you can't have too much cover. Defending allegations against you can cost many thousands of pounds. And then there's the compensation claim from your client's solicitor - where did all the zeros on the end come from?
It's a tricky one to get right. Have a read of this guide or call us if you need more help.
What does professional indemnity insurance cover?
Negligence claims and allegations made against you by clients and third parties, because of mistakes you've made and things you've failed to do.
Specifically (but depending on the policy wording):
Defamation
Intellectual property infringement
Loss of documents or data
Negligent misrepresentation or misstatement
Employee dishonesty
Virus transmission
Breach of confidentiality
Failure of third-party equipment
But that's not all. Some professional indemnity policies can fix a mistake before your client is even aware of it, thereby preventing a claim in the first place.
Clever stuff.
Do I need public liability insurance?
It's likely at least someone from your business goes out and about seeing clients. And it's also likely you have candidates in to see you.
Either way, recruitment consultants' public liability insurance is a good idea. If your business is accused of damaging something or injuring a person, it picks up the tab to defend you. It also pays to fix what's wrong or compensate the person claiming.
Just be aware it doesn't cover the people you place. You need 'vicarious liability' for that. Call us if you need it.
Employers' liability insurance covers your business if an employee sues it for damages. Claims are usually because they've suffered injuries and illnesses as a consequence of working for you. It's a legal requirement for UK businesses with employees.
Office and property insurance covers the things in your office (furniture, plants, fixed IT equipment etc) and portable insurance covers gadgets and technical equipment away from the office (laptops, tablets, projectors etc). If you're not sure it's worth insuring, add it all up - it's probably worth more than you think.
Business interruption insurance means you can still work when your office is out of action. Be it flood, fire or flea infestation, you're covered for the costs of setting up elsewhere and for any lost revenue in that time.
Directors' and officers' insurance covers your company bosses. Anyone from regulators to shareholders to competitors can accuse you of not running a business with due care. Worse, directors are personally liable for their actions. The good thing is this insurance covers your defence costs and any compensation you have to pay. So you can put away your chequebook.
Why should I buy my insurance from you?
Glad you asked.
The simple answer is: we know what we're doing. Professional insurance is all we do so we know what you need, even if you don't.
We also know that buying insurance can be, well, a bit of a pain. So we make sure getting yours is quick and hassle-free.
We do all that while treating you like a human being, too. You won't find a call centre here. Or a phone menu. And we've banned nonsense insurance jargon.
Anything else? Well, there's the great stuff you get, such as 20% off everything at MOO. We have an 'I'm insured!' badge for your website too - perfect for the professional professional.
Also, we'll give you money each time you recommend us.
Plus, every insurance-related question you can think of is answered in our School of Risk, and you'll get our quarterly risk advice email - 'The Waggle' - to help you avoid problems in the first place.
If you're after a second opinion, have a look at our customers' feedback. They're the ones you should really listen to.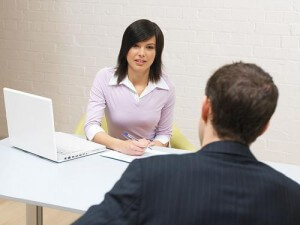 Careering all over the place
Generally speaking, most professional people buying professional indemnity insurance only, really, have to think about themselves.