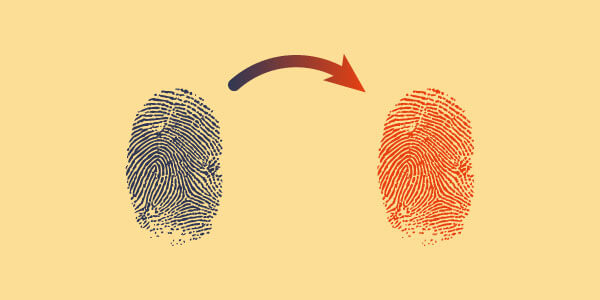 On the up
You might've seen a BBC News story last week, revealing that identity theft in the UK has increased by almost a third in the last year.
Figures from Cifas, a fraud prevention agency, show 32,058 identity theft victims in the first three months of 2015. That's compared to 24,482 victims in the same period in 2014.
Attacks like this occur when hackers use personal data to gain access to their victims' bank accounts or shopping accounts. Once they have access, they can rack up huge bills. Especially when you consider many people use the same password for everything.
Not only is this a very real danger, it's increasing. Seems like a timely opportunity to dish out a security warning...
Cyber security at PolicyBee
If you're a customer of ours, Nina, one of our account executives, has the following advice: please don't send us your bank details by email.
While we do need your bank details to set up your Direct Debit, including them in an email is a big security risk. If your or our email system were hacked, your bank details could end up in the hands of a cyber criminal.
If you need to arrange a Direct Debit, or you want to change your bank details, please phone Nina. Her direct dial number is 0345 222 5375, and she's happy to help with any questions about payment.
We're serious about cyber security, and we take steps to stop data breaches happening. However, cyber criminals are professionals, and even the tightest security measures aren't always enough to stop them wreaking havoc on your finances.
This handy guide from Cyber Streetwise is has more information about protecting your small business from cyber crime, including identity and data theft. For more information about our cyber risks insurance package, click here.
cyber liability insurance
managing risk
running a business