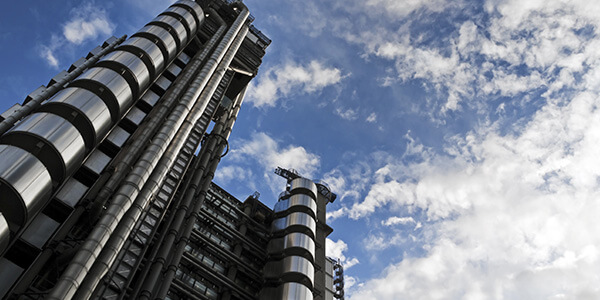 This might seem a bit odd. An insurance broker telling other insurance brokers how to be a safe insurance broker.
Because let's be honest. You already know you need professional indemnity insurance. And you've probably advised your clients about it enough times to know how it works.
But then again, it doesn't hurt to recap. So here it is: the insurance broker's guide to insurance for insurance brokers.
5 obvious reasons you need insurance for insurance brokers
1. It's a professional requirement
There are two reasons for this. It stops brokers from going bankrupt because they've had to pay for claims out of their own pocket. And it stops the Financial Services Compensation Scheme (which works as a last resort for dissatisfied clients) from being exhausted.
PI levels the playing field for all insurance brokers. If you don't have it, the FCA (Financial Conduct Authority) fines you. Which is fair enough when you think about it.
2. It covers you for more than negligence claims
Allegations of negligence might be your biggest worry. But there are other times you might need PI too.
Disciplinary complaints before the FCA (or any other regulatory body) sometimes need legal aid that your insurer provides for free. Unresolved complaints referred to the Financial Ombudsman by a dissatisfied client may result in you having to pay out compensation; something else your insurance covers.
Then there are your financial losses. These could be from a dishonest employee, or because your important documents were lost. Either way, your insurance policy will compensate you for those losses and put you back on track.
3. It covers all your staff
That's your claims advisers plus any partners, directors and senior managers involved in your operations. No gaps.
4. Your level of cover is an easy choice
As you already know, the level of cover you need depends on your business activity and risk profile. You should consider these carefully when working out how much you need.
Ultimately, how much insurance you buy is up to you. But bear in mind the FCA's guidelines: at least €1,250,000 for a single claim and €1,850,000 in the aggregate.
Remember that these are just minimums. You probably advise your clients to buy as much as they can afford so it probably makes sense to do the same.
5. You get risk assessment advice thrown in for free
You might dish out risk advice to your clients every day but have you thought about your own? The risk assessment offered by your broker means discussing things like compliance and identifying important areas, like staff training, record-keeping and the safety and reliability of your online systems.
Also, it's a good idea to run a background check to make sure the insurers you work with are in good financial stead. Obviously, you can't be held liable for insurers' financial security, but you do have a duty of care to make sure your clients are in safe hands.
Start your quote here or give one of our guys a call on 0345 222 5391 .
Image used under license from Shutterstock.
duty of care
insurance brokers
managing risk
negligence
rules and regulations