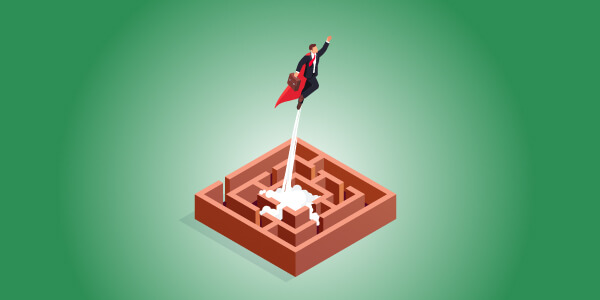 Business insurance is riddled with incomprehensible terms and never-ending jargon.
For example, hands up who knows what 'indemnity to principals' means? Who can tell us what happens if your policy has a 'material damage warranty' on it? Answers on a postcard please …
Words of wisdom?
Just knowing what kind of professional insurance to ask for has its fair share of problems. To illustrate the point, have a look at this list:
Professional liability insurance
Personal indemnity insurance
Errors and omissions insurance
Professional indemnity insurance
Public liability insurance
They're all the same thing aren't they? After all, they sound pretty similar.
Well no, they're not all the same thing. But the fact they sound so similar causes considerable confusion.
Professional liability & co explained
In fact, only four of the insurance types listed above are real: professional liability insurance, errors and omissions insurance, professional indemnity insurance and public liability insurance. Personal indemnity insurance was a red herring (although, tellingly, we do still get asked for it).
Of the four real policies, one protects you against claims of physical damage to people and property (public liability insurance) and the other three protect you against claims of professional negligence.
The difference depends on which side of the Atlantic you're on: errors and omissions insurance and professional liability insurance are American terms for what we in the UK call professional indemnity insurance.
Confused?
The right end of the stick
So why does this matter?
Well, first, it's important you know what type of professional insurance you need.
That might sound obvious but, if you're not sure what you're after, it's easy to end up with public liability when what you actually wanted was professional indemnity.
Second, it highlights a wider point. If you're not sure what the words mean, how do you know what cover you have?
You don't have to spend hours trawling through glossaries and jargon busters to get up to speed. The quickest and easiest option is to ask a knowledgeable broker to explain it to you instead.
And we'll be happy to. Although if you ring up and ask us straight off 'What is professional liability insurance?', we might ask you in return if you've been watching too much American TV.
Image used under license from Shutterstock.
insurance explained