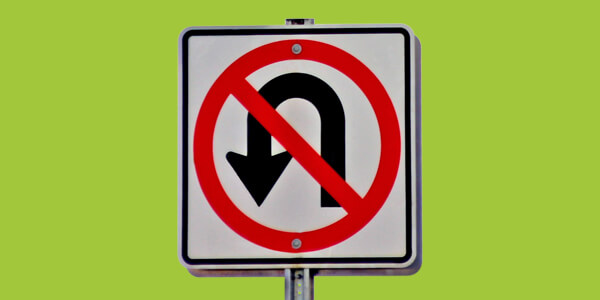 Let's say you're buying home insurance for the first time today. Wouldn't it be great if the smartphone you dropped down the loo last summer was covered?
Wishful thinking, maybe. But making amends for mistakes that happened in the past is, broadly, what retroactive cover (or 'retro') does.
Most types of insurance start their cover from a given date onwards. This has to be the case otherwise insurers would soon run out of money paying past claims, and premiums would be ridiculously high as a result.
But 'most' doesn't mean 'all', and professional indemnity (PI) insurance is a little different. It can cover incidents from the past.
How does retroactive cover work?
Retro is added to your professional indemnity policy to pick up claims from work you did before your policy started. It extends cover backwards to a specified date (the 'retroactive date'). This date is noted on your schedule.
This 'backwards' cover is necessary because it can take weeks, months or even years to discover problems with your work. And claims always come from things you've already done – you can't be sued for a mistake you haven't made yet, after all.
Architects, surveyors and engineers are particularly prone to problems from years ago. Cracks appear, materials deteriorate, values decrease – and clients look for someone to blame.
Copyright infringement issues also take time to surface. That time is coming down, though, as our obsession with the internet means material is spread more quickly these days.
All this looking back matters because professional indemnity is a 'claims made' policy. For claims against you to be covered, you have to be insured at two points: when you did the work and when the claim is made.
The good thing about retro is that you're covered, even if you didn't have insurance back when you should've.
If you think about it, it's a bit like going back in time and fixing a mistake before it happens.
How do I get retroactive cover?
When you buy professional indemnity insurance for the first time, you'll be asked if you'd like to cover past work. If you do, you'll need a date to go back to. This is usually when you started your first contract or set up your business.
If you're already insured, ask your broker or insurer if they can add retro to your policy mid-term. It's not usually a problem, but it does depend on what you do. Some business activities are riskier than others and your insurer might want to know a bit more about the extra work they're covering.
If you're changing insurers at renewal, your new one should ask how long you've had continuous PI insurance for, or if you have a retro date. They'll note this and take on the risk for that period. Check your documents to make sure that's happened or you'll only get cover from your renewal date onwards.
Some insurers include retro for free, some charge a one-off premium and some won't offer it at all. It depends what you do and how happy the insurer is covering it.
What should I look out for?
Don't be too perturbed if you've ticked the retro box but your documents say something like: "Retroactive date – none". It doesn't necessarily mean there isn't any cover; it's more likely your insurer has included it but doesn't need to specify a date.
Also, don't get confused between a start date and a retro date. The start date is when your cover – for past, present and future work – is effective from. Your policy renews a year from its start date and on the same date every year. The retro date merely states how far back that policy's cover goes. It stays the same.
All this can be a bit tricky to get your head around so feel free to get in touch if you need help. Call 0345 222 5391 or email contactus@policybee.co.uk
Image used under license from Adobe Stock.
architects
claims
engineers
insurance explained
retroactive cover
surveyors