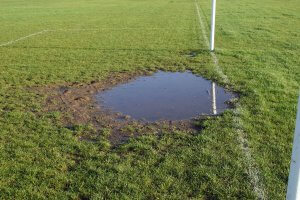 There may be trouble ahead…
Latest in our series of professional insurance basics is our old friend business interruption insurance (sometimes called business continuity insurance).
Actually, "old friend" is pushing it a bit. Hardly-ever-seen friend is probably more like it.
Which is a shame. Because business interruption insurance is the kind of friend that wouldn't hesitate to make you up a bed in the spare room, lend you an umbrella if it's tipping it down or toss you twenty quid for a cab home.
Here's why.
What is it?
Business interruption insurance covers your business's costs, expenses and lost revenue if you're suddenly unable to work from your usual place.
That might be because of fire, flood, crazy weather, major theft, civil unrest, meteorite strike (it could happen!) or pretty much anything that means you can't get to your office as usual.
The policy covers the cost of temporarily moving offices, including additional rent and/or the cost of leasing equipment. If needs be, it can pay the difference between your expected and actual revenue for the time you're out of action too.
What's in it for you?
As a shrewd business owner, you already recognise the value of covering the equipment you use.
If a fire destroys it, for example, your insurance will replace it. Super.
But what if it you've got nowhere to put it? What if your office is still a smoking shell two weeks after the event? Having your team camp down in the local Starbucks is hardly ideal and renting somewhere to sit is going to add to your already strained finances.
After a disaster, the most important thing for you is to get back to normality as soon as possible, as cheaply as possible. With admirable stoicism, business interruption insurance keeps you going and pays your unwelcome extra expenses.
That means you can still deliver projects on time which, in turn, helps keeps your clients onside and avoids further, potential contractual problems. They don't (sometimes) call it business continuity insurance for nothing y'know…
Do you need it?
Thankfully, catastrophic events with the potential to cripple businesses for long periods of time hardly ever happen.
Apart from this year's floods. And last year's riots. And every year's heavy snowfall.
Yes, apart from extremely unlikely events like these, the odds are on your side. So, if you have the money and the foresight to set up a business recovery site or a second office, or the capability to 'go mobile', then you could probably get by without business interruption insurance.
But if you can't quite stretch to that, we'd say it's probably worth bolting on to your current office insurance policy, just to be sure. After all, budgeting for insurance is always cheaper than budgeting for a disaster.
For more information call us on 0345 222 5360, click here for a quote or email contactus@policybee.co.uk