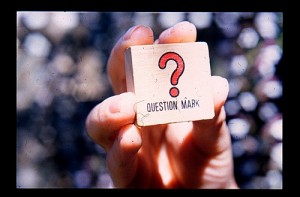 Well, do I?
Ask yourself this: do others consider you a professional, a specialist, an expert, an authority in your field?
Chances are, as you're reading this, you'll say 'yes'.
And if we're OK to assume you'll say yes, then we're also OK to assume another yes – you do need professional indemnity.
Pointing the finger
How have we come to that conclusion?
Our rule of thumb is: if you offer advice, know-how, consultancy, design or other specialist services to your clients then you need professional indemnity insurance.
You might think that that sounds a bit black and white but take it from us: if a client relies on your expertise – in whatever capacity – and they think you've not done what they paid you to do, it's likely they'll sue you for their loss.
Whether they're right or wrong doesn't come into it (initially at least); whether you're right or wrong certainly does.
How you defend yourself against allegations of wrongdoing is critical – for both you and your business. But defend yourself you must, otherwise you'll lose by default.
Want v need
Arguably, the question shouldn't be 'do I need professional indemnity insurance?'.
It should be more like 'do I want to protect my business?'. We're guessing you probably do.
And that's a good enough argument to say that every professional should have professional indemnity insurance – regardless of what they do, who they do it for and where they do it.
Over to you.
insurance explained
managing risk