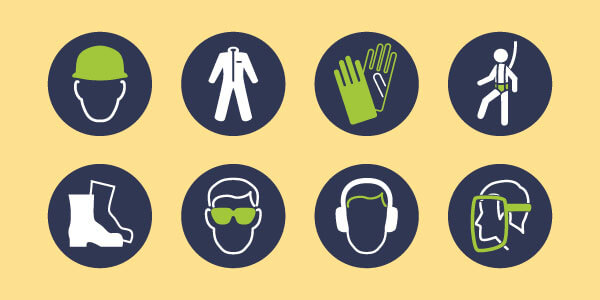 In a nutshell, employers' liability insurance exists to protect both you and your employees, if you have them. It's also the only legally required insurance we deal with.
Yes that's right. Legally required.
That makes it important to know the correct answer to 'What is employers' liability insurance?'. Because if you get things wrong, you could find yourself on the wrong side of the law and facing a fine.
What is employers' liability?
Employers' liability insurance covers your business if an employee is injured or becomes ill at work, says it's your business' fault and claims against it for compensation.
A typical claim could involve an employee sustaining a back injury from lifting something heavy because they hadn't had proper training. Or developing repetitive strain injury because of a lack of task rotation.
Even though employers' liability insurance is designed primarily to protect your business, its compulsory nature means it protects your staff too. So it works both ways.
How does it work?
In an ideal world, every boss makes sure their staff members are safe and well at work. That's the theory at least but, as we know, this isn't an ideal world. Unscrupulous employers tend to cut corners when it comes to health and safety, and that opens the door to accidents.
So the powers that be have made that moral obligation a legal one. It means anyone with employees (we'll get to the specifics of what that means a little later on) is required to have employers' liability insurance by law.
And that's a good thing. Because if, despite your best efforts, an employee of yours is injured or becomes ill while working for you, and they point the finger at you, your employers' liability insurance takes care of everything.
Bodily injury claims are expensive and time-consuming to deal with, so the insurer appoints their own expert legal team to fight the claim. The costs of defending you and any compensation you're liable for are paid by your insurance. You don't have to do a thing.
Plus, if the claim is upheld, your employee is compensated for the injury or illness they've suffered. So it's a win-win.
Do you need employers' liability insurance?
If you have people who work for your business, or help out, then the answer's likely to be yes.
Every UK business with employees – even those with just the one – has to have employers' liability insurance. The only exemptions are: companies where the owner is the sole employee (owning 50% or more of the share capital) and unincorporated family businesses where all employees are closely related.
You'll also need it if your business uses volunteers, labour only subcontractors, work experience kids, temps, secondees, helpers, apprentices and staff borrowed from other businesses. They're all classed as employees by the Health & Safety Executive (HSE).
For the full details on this, read the HSE's guide for employers.
Fine detail
Make sure you know what's what because the HSE takes a dim view of companies trying to avoid their responsibilities. It can, and does, hand out fines of £2,500 for every day you're without cover when you should have had it, and £1,000 for not displaying the appropriate certificate.
The good news is that toeing the line is nowhere near as expensive as that. Through us, £10m employers' liability insurance (that's the standard level of cover) starts at a very reasonable £40 a year.
For more information call us on 0345 222 5391, click here for a quote or email contactus@policybee.co.uk
Image used under license from Shutterstock.
insurance explained
managing risk
rules and regulations