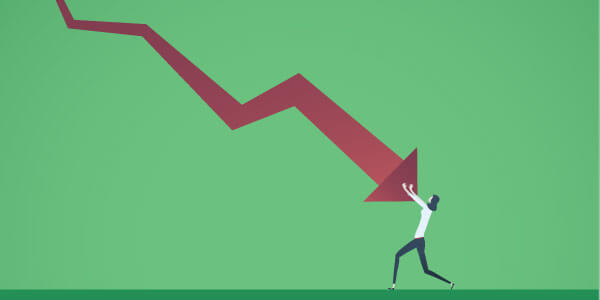 Businesses today have nowhere to hide. Like it or not, customers talk like never before. And, thanks to the wonders of the internet, their voices can be heard all over the world.
How does a company's marketing strategy deal with that? Do they jump in, embrace it and make it work for them? Or, do they stick with what they know because they know it works?
Most will recognise the power of social media. And how climbing aboard new platforms helps them engage with their audience. But for some, it's a brave new world.
What's certain is that they want you to point them in the right direction. And do a fair bit of hand-holding, too.
What's also certain is that they want results. Offline or online, traditional or new, their marketing has to work.
Mind the gap
The traditional marketing model has changed for good, it seems. And your value lies in understanding the new.
Narrowing your clients' knowledge gap is also part of your job, but you need to tread carefully. A little knowledge is a dangerous thing.
Problem is, once you've briefed your clients on their new strategy and they're more familiar with what's involved, you have the weight of their expectations to deal with.
Of course, explaining to your clients that your methods take time and that they won't see instant results helps. But it can sound like an excuse.
Duck and cover
The key lies in defining clear parameters and being realistic about results. Some preparation before you start work on your contracts and some gentle client management along the way can make all the difference.
Document exactly what's expected, by whom and when before you start. Keep and update a project timeline as you go. Having some well-defined, signed terms and conditions could prove invaluable, too.
And if we're talking self-preservation, then the first thing to ask yourself is: 'What's my liability? If I make a mistake, what could happen, and how much will it cost me to put right?'
Take a tip
Risk management for marketing consultants doesn't have to be complicated. If you identify every potential pitfall in a contract, it's straightforward enough to work back and consider which are the biggest areas of risk – and do something about them.
It might seem obvious but as a starting point, try thinking about:
What am I being asked to do? And can I actually do it? (Be honest!)
What is my client expecting at the end? Can I deliver on time and to spec?
Will I control all or part of a budget? (Google spend, for example.)
Who owns the IP for what I'll be working on?
Will I be handling any personal data? How do I keep my client's info confidential?
Is part of the contract particularly specialist? If I'm using a subcontractor to help me, do they have professional indemnity insurance?
What sign-off procedure, if any, is in place?
Risk aversion
What else? If you don't already have it, invest in some professional indemnity insurance for marketing consultants. The security that comes with knowing the might of an insurer and their legal team are behind you is not to be sniffed at.
They'll have your back if there's a problem and a client says you haven't delivered on what you promised. Or you made a mistake.
Most policies will include essential cover for claims of intellectual property infringement and defamation as standard. The best policies will even include cover for the cost of fixing a mistake before your client is even aware of it. Like if there's a typo in your client's deadline-dependent leaflets, and you have to get the whole lot printed again.
Nifty huh?
The right kind of risk
For most businesses, marketing strategies involve risk – necessarily. Just make sure you're not making things unnecessarily risky for your business too by practising some risk management for marketing consultants.
Click on the link for more info about marketing insurance. Or call the team on 0345 222 5391.
Image used under license from Shutterstock.
managing risk
marketing and advertising
running a business
subcontractors