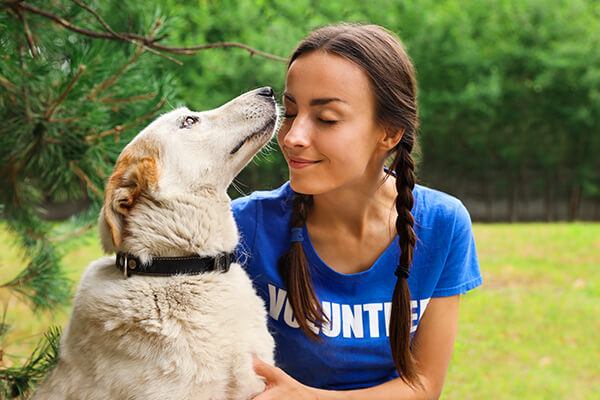 Help me if you can, I'm feeling down
At the last count, around 12 million people in the UK volunteer for a charity at least once a month.
If you run a charity, big or small, the chances are you'll have volunteers lending a hand. They're often the vital link between your organisation and the public – whether rattling tins, helping out at events, or making sure your accounts are in order.
So what happens if one of them has an accident or gets ill while they're with you?
Have you thought about where you stand legally? And more importantly, have you thought about what happens if you're blamed?
Volunteers v employees
If your charity has employees, you're legally required to have employers' liability insurance. Even if your workforce is just one person (other than you).
More than that, you'll need to manage any risks to their wellbeing under the terms of the Health and Safety at Work Act 1974.
The added problem here is that the Health and Safety Executive uses a very broad definition of 'employee'. It covers temps, secondees, part-timers, work experience students and – importantly for you – volunteers.
And because volunteers are deemed employees, you need employers' liability insurance for them too.
You don't want to take a chance here because the HSE can, and does, fine organisations for non-compliance. How does a £2,500 penalty for every day you've not had cover sound?
Check you're doing what you need to by reading the HSE's guide for employers.
Fail to prepare? Prepare to fail
Unlike paid staff, there tends not to be a stringent recruitment process in place for volunteers. But that's not to say their welfare isn't your responsibility. Because it is, and you need to do as much for them as for your paid staff.
And, as prevention is better than cure, here are some basic risk management steps worth taking:
Are they working with the general public? A lot of volunteers work outside in busy retail areas or in the community. There's a chance they could find themselves on the end of verbal or physical abuse. Make sure you've given them basic guidance on how to handle it, and a means to get in touch with you.
Will the work involve physical or manual effort, like heavy lifting? No one wants an injury because they weren't given clear instructions. Avoid any slipped discs and give proper on-the-job training when needed.
Who are you reaching out to? Is it a stressful job? Working with victims of abuse or attack, for example, could take its toll mentally. Be clear with them about what they should expect. Offer counselling if needs be.
Are they working outside, alongside vehicles or close to roads? If you're putting on an outdoor event, like a village fair, then you'll need parking attendants to manage the flow of traffic on and off the site. If they're not otherwise contracted in, give safety training and make sure they have high-viz clothing.
Do your health and safety arrangements specifically refer to volunteers? Nothing's clearer than having everything down on paper. Referring to volunteers as part of your health and safety policy will show that you've given them due consideration if anything happens.
It's not essential, but you should also think about putting together a volunteer written agreement. Having one gives you a chance to put down on paper what's reasonably expected as part of the role, as well as drawing attention to any training that's needed.
Remember, they're unpaid, so it's not legally binding. But it'll help you out if the worst happens.
No volunteers before bed time
As well as being a legal requirement, employers' liability insurance for charities handles the financial consequences of a claim against your organisation.
If a volunteer or an employee is injured or ill, and they claim it's because of working for you, your policy covers the legal costs to defend yourself and any compensation awarded if you're at fault.
If you're not sure you need it and you'd like to talk it through, feel free to call us on 0345 222 5399.
health and safety
managing risk
rules and regulations