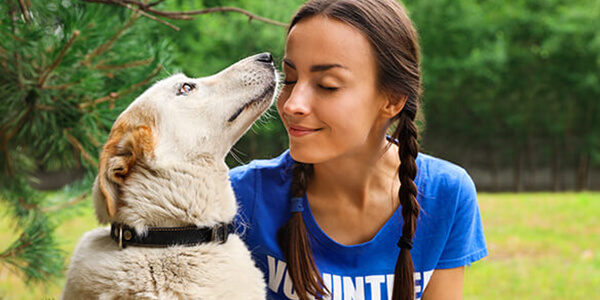 There's no two ways about employers' liability insurance for charities. If your organisation has employees in any shape or form, you're legally required to have it. Even if your workforce is just one person (other than you).
The only exception is if your employee is a close relative. Say you set up a charity and then put your wife or husband on the payroll.
It doesn't matter that you're a not-for-profit organisation rather than a business either. Under UK law, you still bear a legal responsibility to the people who put in the hours and make your charity tick.
Safety first
In reality, buying an insurance policy to cover your employees is the straightforward bit. Managing any potential risks to your workforce's wellbeing under the terms of the Health and Safety at Work Act 1974 is a little more complicated.
Seeing as we're talking about legislation that dictates how things should work in the workplace, you'll need to know the ins and outs of the Act and act accordingly. It covers areas like:
• appointing an individual to be responsible for health and safety
• developing a health and safety policy
• having the right facilities in terms of toilets and washbasins
• reporting procedures for accidents and illness.
Naturally, risk assessments play an important role in getting health and safety right. Recognising the hazards that could cause injury to your employees or make them ill is a vital part of the process. So is taking steps to put things right or warn people of potential danger.
If you need a bit of help getting your health and safety game plan off the ground, the HSE's Health and Safety Toolbox covers all the basics of controlling risk in the workplace. Plus, there are useful templates and example risk assessments you can use to guide you.
How employers' liability insurance for charities works both ways
Another important part of the Health and Safety at Work Act is the requirement for employers to have employers' liability (EL) insurance. And the really good thing where EL is concerned is that it works both ways.
If someone who works for your charity is hurt or made ill by what they do for you, they are protected. It ensures there is compensation waiting if their suffering is judged to be your fault. Say they slip a disc moving heavy boxes of leaflets without proper training in lifting techniques.
From your charity's point of view, the injured person is properly taken care of. So that's a big box ticked. But all your legal costs are also covered, including solicitor's fees and court costs. And any compensation is paid by your insurer rather than coming from your own funds.
So, it's a win-win. Although because you're a charity, you may not have any actual employees at all. You may rely solely on volunteers instead. Or you may have a mixture of both.
And that leads us on to another question. If you only have volunteers who do the work rather than paid employees, do you still need employers' liability insurance?
Why you should also protect your volunteers with EL
The important thing here is that the Health and Safety Executive uses a very broad definition of the term 'employee'. It embraces everyone on the payroll including temps, secondees and part-timers, as well as work experience students and, potentially, volunteers.
It's a little bit of a grey area, for sure. But the HSE says you have a duty of care to those under your direction. And that, of course, includes the people who give up their time to help you.
Besides which, there's a moral aspect to the whole thing. If it's your duty to protect the people you pay to do work for you, why wouldn't you afford the same protection to the people who do it out of the goodness of their hearts?
You don't want to take any chances here, either. Because the HSE can, and does, fine organisations for non-compliance where EL is concerned. How does a £2,500 penalty for every day you didn't have at least £5 million worth of cover but were meant to sound?
Safety last
One final word of caution. Once you've bought your employers' liability insurance, make sure you display the certificate your insurer gives you, stating the date and level of cover, somewhere prominent that everyone has access to. Or you can store it electronically as long as people know where to find it.
The potential punishment for not doing so? A £1,000 fine from the HSE. Don't say we didn't warn you.
If you're not sure you need employers' liability insurance and you'd like to talk it through, feel free to call us on 0345 222 5391. Or there's more information here.

And if you'd like to read about what other insurance your charity might need, it's all explained in our simple guide.
Image used under license from Shutterstock.
health and safety
managing risk
rules and regulations