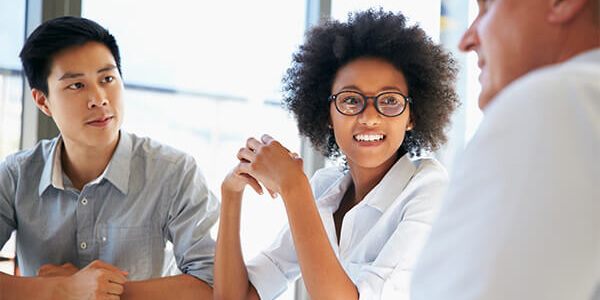 Although the coronavirus pandemic has taken its toll on the sector, most recent figures point to there being 168,000 charities registered with the Charity Commission.
That's quite a figure. But it only accounts for charities in England and Wales. Plus there are many other organisations that aren't even registered, because they're simply too small. Some put the actual number of charities across the whole of the UK at closer to 400,000.
That's an awful lot of charitable activity going on up and down the country. Which of course is a good thing.
It's also an indication of just how many people are involved in setting up and running charities, social enterprises and community interest companies. Anyone, it seems, can be in charge of a charity.
What you don't know can't hurt you?
The problem is that many of these people probably won't realise what that actually means. In other words, that they're a trustee. And that they should be thinking about trustee insurance.
There's evidence suggesting that over half the general public don't know what a trustee is. If that's to be believed, it's reasonable to assume that a significant number of trustees don't actually know they're trustees either.
And there's a lot of you out there. About 700,000 in England and Wales alone, according to the Charity Commission. Plus, 120,000 new trustees recruited each year, to replace those stepping down.
The thing is, not knowing and understanding your true status or responsibilities can be risky.
Because if something goes wrong, all those good intentions could be forgotten. A claim of wrongdoing against you or your charity isn't a good time to find out that your personal assets, as well as your charity's future, are at stake.
What are trustees and why do they need trustee indemnity insurance?
So, what are trustees? Put simply, they're the people who bear overall legal responsibility for your charity. They guide direction and make decisions, including on funding.
You could be running your own local-interest micro-charity. Or you could be one of several trustees on the board of an international aid agency. Often, the work you do is unpaid.
You don't even need to be called a 'trustee' as such. You could be a governor, director, committee member, officer, or any other kind of key decision-maker.
What's common to all trustees, however, is the responsibility to run your charity correctly. Allegations that this hasn't happened can and will be levelled at individuals concerned. Trustees, you see, are personally liable for the consequences of their decisions.
The fact is that, in legal terms, a charity is no different to a business. And a trustee's duty of care is no different to a company director's.
Just because you're in it for the good of others makes you no less vulnerable, unfortunately.
What risks do trustees face?
So what sort of risks could you be liable for? Unfortunately, it's not that unusual to see headlines about mismanagement of charity funds. Think Kids Company, for one.
And that's certainly one of the most common reasons for claims against trustees. If funds are used for purposes not outlined in a charity's governing documents it can, quite rightly, attract all the wrong kind of attention.
Here are a few other examples:
Alleged misstatement. Say a charity is left a tract of land in someone's will. The charity sells the land on to raise funds, claiming it comes with planning permission. Only the buyer later discovers no such permission was officially approved.
Breaching health and safety regulations. Making sure your charity's property is well maintained and complies with H&S regulations is a prerequisite. If one trustee has responsibility for this, he or she could be liable if an inspection turns up recurring problems.
Defamation. Banging the drum about your charity is fine. Doing it to the detriment of another charity with similar aims isn't. False or misleading statements in publicity material can easily lead to legal action against the trustee(s) responsible.
So there you have it. Quite a mix of things to worry about.
All these allegations carry a heavy price. Combine the cost of legal defence fees, expenses and possible payouts, and you could soon find your bank balance looks pretty barren.
Because don't forget, as a trustee you're personally liable...which puts your personal finances at risk, too.
How trustee insurance protects you
Happily, trustee insurance (also known as trustee indemnity) is there to protect you if you find yourself in hot water. You'll get a specialist legal team to fight your corner and, if you're found to be in the wrong in a civil court, it'll also pay out any compensation you owe.
So, if you're about to become a trustee, check that the charity concerned has trustee insurance in place. And if you're an existing trustee who hasn't really given it too much thought before now, do the same.
As always, check the wording of the policy to see exactly what you're covered for, as terms can sometimes differ between insurers.
If you'd like to talk about trustee insurance with a friendly expert, call us on 0345 222 5391. Or click here for more info.
You can read about what other insurance your charity might need in our simple guide.
Image used under license from Shutterstock.
managing risk
rules and regulations
trustees' indemnity