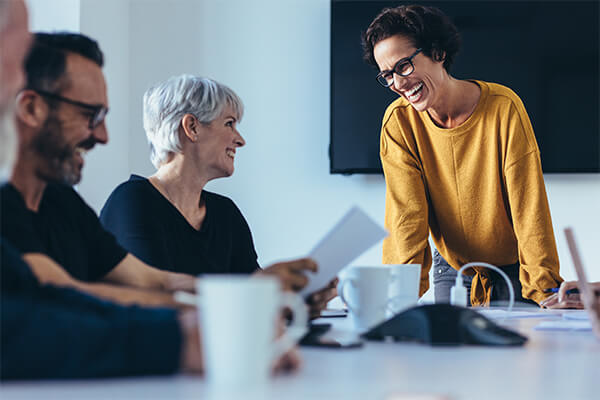 A good cause
Offering up your time to help those less fortunate than you can be rewarding.
But, unfortunately, philanthropy isn't any kind of safeguard against allegations of wrongdoing.
Charities are subject to the same scrutinous standards as businesses. Anyone can raise questions about the way trustees run a charity. If you're not a hard-nosed business expert, awkward questions can be a big headache.
Luckily, there's a solution: charities' and trustees' insurance.
First things first
This insurance protects charities' trustees. It's also called trustees' indemnity.
Let's start by clarifying what exactly a trustee is. If you're running a micro-charity, it'd be easy to think a grandiose word like 'trustee' doesn't apply to you. In actual fact, it most likely does.
A trustee is a member of the board in charge of running a charity. It's like the board member of a company, except the money they make is 'not for profit'. A small charity may have just one trustee while a larger charity may have a board of several who make joint decisions.
Since trustees make decisions on behalf of their organisation, they're personally liable for the consequences. If there's a claim against you, your charity won't pay the legal fees or compensation. If you're to blame, you'll have to pay with your own money.
So what does trustees' indemnity do?
In a situation where someone alleges a trustee has acted wrongfully, your insurance will defend you. Solicitors can be expensive, but your insurance will cover the costs.
If it turns out you have done something wrong, your insurance will reimburse anyone who's lost money.
When would you use charities' and trustees' insurance?
The term 'wrongful act' is quite broad. Essentially, it's any decision that means the charity isn't run in the best way possible. This includes things like:
Failing to fulfil the charity's aims or vision
Misuse of charity funds
Breaching health and safety regulations
Breach of trust
Negligence
Dishonesty
This insurance covers the organisation's trustees, as well as any employees or volunteers. Reassuring, when you're trusting other people to represent your organisation.
There's nothing to stop someone accusing you of doing something wrong, even if you think you haven't. An allegation can come from anywhere: a member of the public, volunteers or employees, and even other trustees. That's a whole lot of exposure.
Do you need it?
We can't answer that, but think about this:
Trustees' indemnity insurance doesn't just protect the charity as a whole. It protects you, the individual member, and your individual assets.
The thought that a minor mistake or oversight could put your home, car, family, and future at risk is a scary one. Charities' and trustees' insurance helps prevent that from happening.
For more information, give us a call on 0345 222 5391, or click here to ask for a quote.
business and management consultants
health and safety
negligence
trustees' indemnity